If I had to choose between all the unusual aspects that I like about Japan…
I can say that the most wonderful thing are the traditional festivals, matsuri.
And if I had to choose what I like the most about a matsuri… the attention to details, the music, the dances or the costumes… I would choose the enthusiasm of the participants. Elders, women and children, everyone is participating overflowing with a contagious enthusiasm. And believe me, it is contagious!
Photos from the Mizudome-no-Mai (Rain-Stopping Dance) at the Gonshoji Temple, 2008.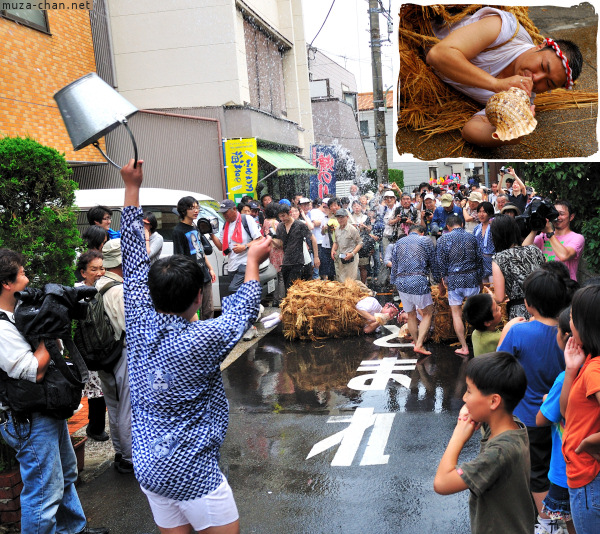 Later edit: I just added more photos from this matsuri.