On the street between the Kamakura Station to the Tsurugaoka Hachiman Shrine, you can find a Roman Catholic Church, Yukinoshita.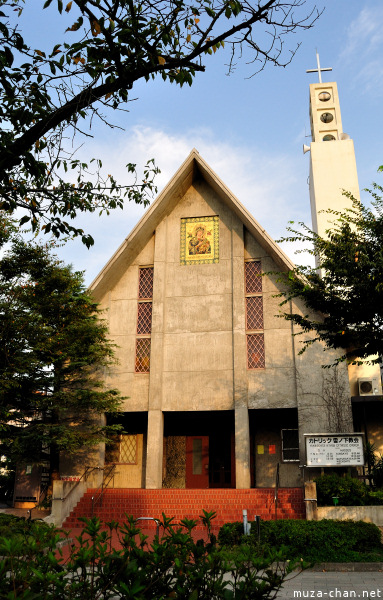 In the light of the sunset, the place looks quiet and calm. However, the icons from the inside and an inscription are reminders of the tumultuous period of the Christian persecution in Japan.
It is about a drama that happened in August 1623, when 5 Christians, a priest (Hilario Magozaemon), his wife and 3 Franciscan monks from Asakusa (Francisco Galvez, Juan Chozaemon and Pedro Kisaburo) were arrested and taken to Edo, where they were executed 4 months later.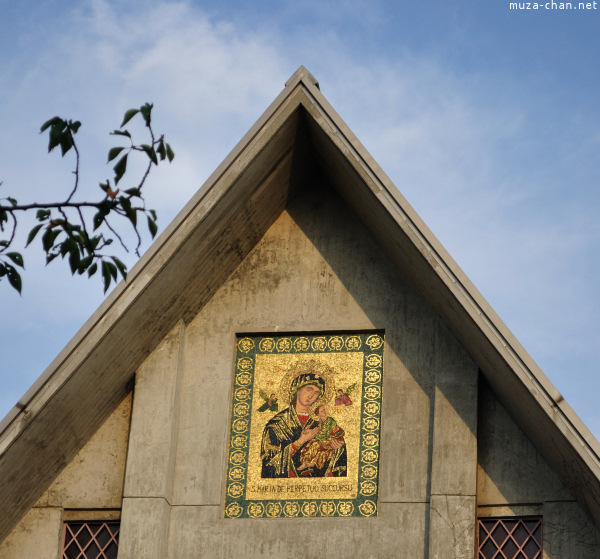 14 years later, a powerful revolt of Japanese Catholic peasants (the Shimabara rebellion) took place, one of the few uprisings during the Tokugawa shogunate. However, the formal persecution of Christianity continued until 1850.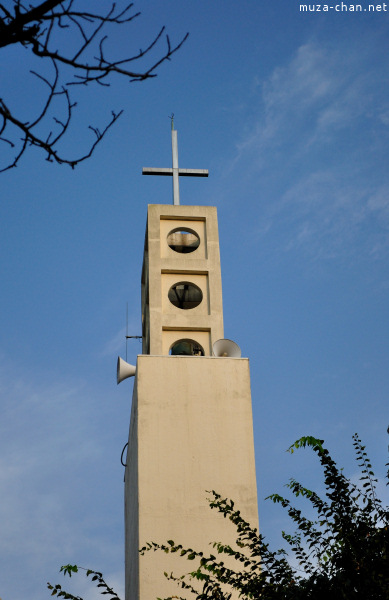 The Google Maps location: