In the Edo period, because traveling was mostly by foot, a wide variety of accommodations were available in the post towns. Regular travelers such as merchants, craftsman or peasants were staying at inns, and since there was a large offer available, the quality of rooms was only depending on the price the customer was willing to pay.
At the same time, the travelers of high rank such as daimyō, representatives of the shogunate or aristocrats, were accommodated in residences specially designated the Tokugawa government, called honjin. These were not inns but private houses, generally owned by village and town leaders, who were receiving for their effort various compensations and special rights.
In the large post towns, there were also secondary honjin, called waki-honjin, used when the honjin was already occupied. These were smaller, and in some cases regular travelers were also allowed to stay, if they were of high social status. Photographed here is the Okuya residence, a waki-honjin from the Tsumago-juku post town in Nagano.
Click on photo for higher resolution: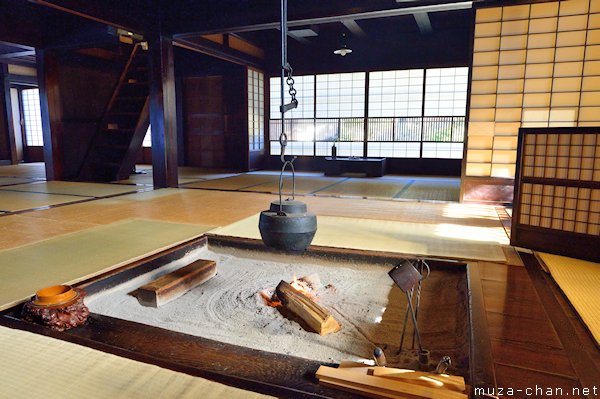 Okuya, Tsumago, Nagano
If you want to license my photos for commercial use, please
contact me
EXIF Info:
| | |
| --- | --- |
| | Nikon Df |
| | Lens: 24-70mm F/2.8G |
| | Focal Length: 24mm |
| | Aperture: F/10 |
| | Shutter Speed: 1/60s |
| | ISO Sensitivity: ISO 3200 |
| | |
| --- | --- |
| | Yesterday's Japan Photo: |