According to NASA, 2010 is the hottest year in the recorded history… you may agree or not, but I felt it that way.


It was over 37 °Celsius (100 °Fahrenheit) when I passed by the Solar Bears statue at Aqua City Odaiba: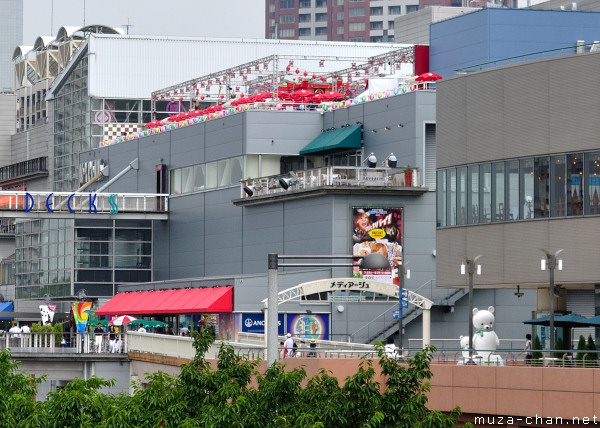 The Solar Bears, Odaiba, Tokyo
The cute polar bears (Big Bear and Little Bear) are characters from Solarbear, a children's story about global warming, published in 2006. They were designed by a well known Japanese artist, Shinzi Katoh.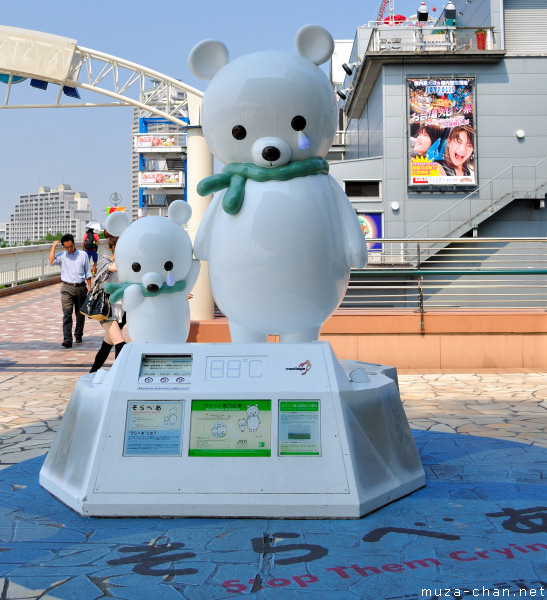 The Solar Bears, Odaiba, Tokyo
Far away, on the ice at the North Pole, there once lived two little polar bears, together with their mother.
One day, because of the global warming, the ice broke and the two brothers were separated from their mother. And since then, the two bears, with tears in their eyes, are desperately trying to find their mom…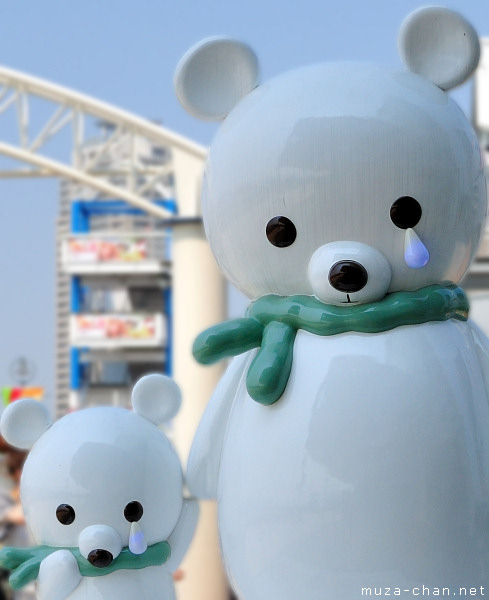 The Solar Bears, Odaiba, Tokyo
Unfortunately, the Solar Bears story becomes true. The Arctic Sea ice is melting and there are even reports that the polar bears are drowning…
When you hide from the heat for a refreshing drink, maybe you'll remember this story. I certainly do…