I wrote a few months ago about the Karafuto dogs statue nearby the Tokyo Tower, erected to commemorate the 15 Sakhalin Husky dogs that were part of the Japanese research expedition to Antarctica in 1958.
The ship which brought home the explorers is called Sōya (宗谷) and it was the first Japanese ship used for exploration in Antarctica.
Sōya went again in Antarctica the next year, when the survivor dogs, Taro and Jiro, were saved and brought back to Japan.
Today, Sōya is opened for visitors, exhibited at the Museum of Maritime Science from Odaiba.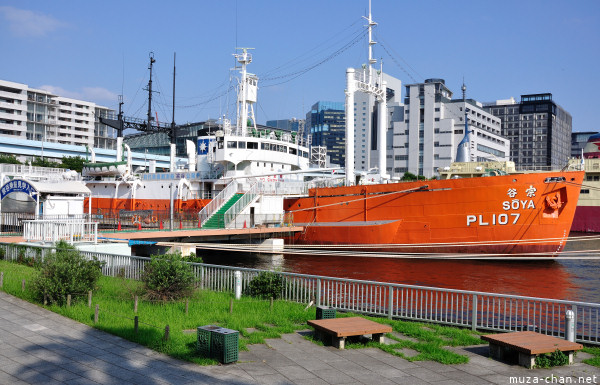 Sōya was born as an icebreaker cargo ship ordered by the Soviet Union in 1938, named Volochaevets. After the World War II broke out, it was requisitioned by the Japanese Navy and renamed first Chiryou-maru and two years later Sōya.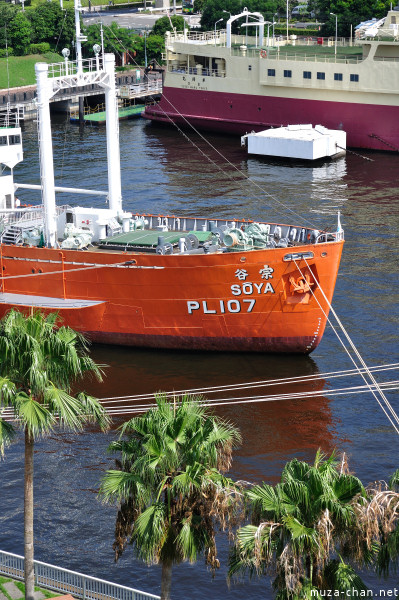 During the World War II, Sōya served as an auxiliary ammunition and surveillance ship.
After the war, it was one of the ships used for repatriation, so it received the nickname "Santa Claus of the Sea".
In 1956, Sōya became a research vessel and it ended its active career in 1978, when it became the today's museum ship.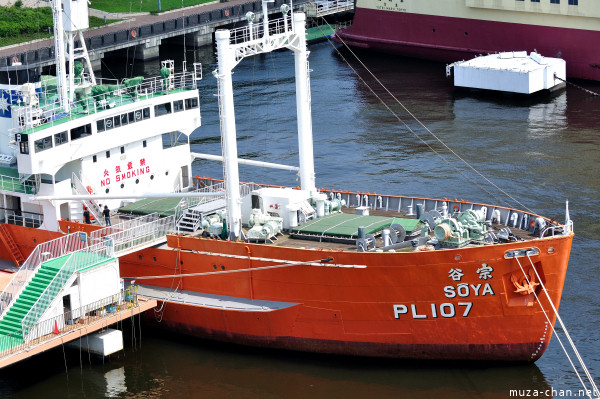 For more information, visit: