Although Senso-ji is the oldest temple in Tokyo, established in 645, only a few of its old buildings survived until today. The oldest of them, Rokkakudo, dates from 1618. The next oldest structure is the Nitenmon Gate, which was built before 1642.
The third in this list is the Yakushido hall, photographed here in the light of sunset. Built in 1649 by the third shogun, Tokugawa Iemitsu, the building was originally called Kita Yakushi, (kita means "north"), but was later renamed Hashimoto Yakushido, which can be translated as Yakushido "near the bridge", because of a small bridge located nearby.
This beautiful construction is dedicated to an important deity, Yakushi Nyorai (Bhaisajyaguru in Sanskrit), the Buddha of Healing and Medicine.
Click on photo for higher resolution: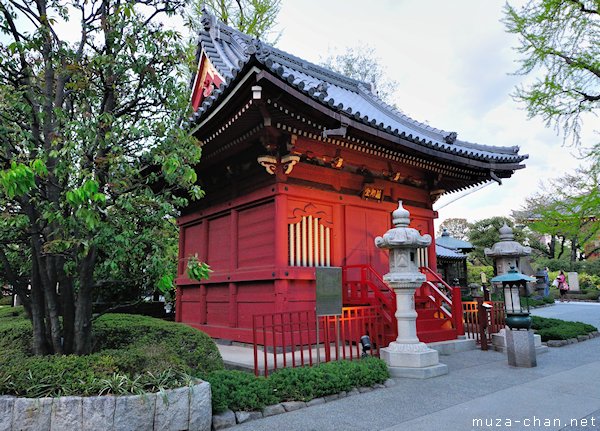 Yakushido Hall, Senso-ji Temple, Asakusa, Tokyo
If you want to license my photos for commercial use, please
contact me
EXIF Info:
| | |
| --- | --- |
| | Nikon D90 |
| | Lens: 8-16mm F/4.5-5.6G |
| | Focal Length: 16mm |
| | Aperture: F/5.6 |
| | Shutter Speed: 1/30s |
| | ISO Sensitivity: ISO 1000 |
| | |
| --- | --- |
| | Yesterday's Japan Photo: |