Tonight I went in Edogawa-ku, at a big fireworks festival. I watched an impressive and enchanting show (about 14,000 fireworks), augmented with the lovely exclamations used so often by the Japanese spectators. The weather was perfect, with a pleasant breeze.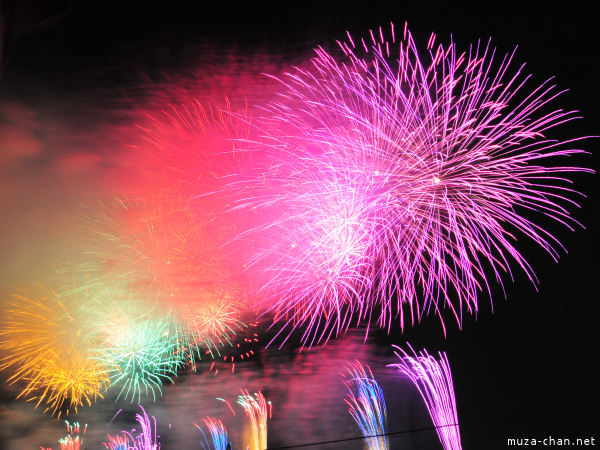 I promise to get back on this, with more videos, when I return home. For now, just a small fragment and some photos.
Just imagine an hour and a half of this!