Today I visited the Tomioka Hachimangu Shrine, where the Fukagawa Hachiman Festival just started. The Fukagawa Hachiman, dating back to 1642, is one of the three major Edo festivals, along with Sanno Festival at Hie Jinja Akasaka Shrine and Kanda Festival at Kanda Myojin Shrine.
Once every three years (last time was in 2008), a big parade takes place, involving tens of portable shrines (mikoshi) and, among them, the largest mikoshi in Japan (approximately 4.4 meter-high, weighs 4.5 ton).
This year, a smaller parade takes place and the big mikoshi is just displayed to the public.
The festival is called mizu-kake matsuri (water-throwing festival), because during the parade the mikoshi bearers are splashed with water by the spectators.
Great fun follows the parade and I was carried away by the general enthusiasm, running around the parade, photographing and just taking care to avoid getting wet.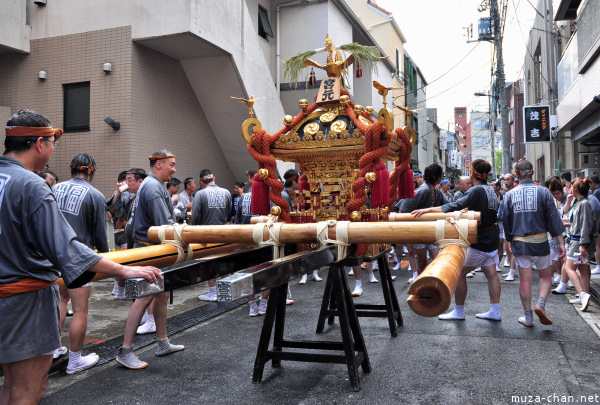 Here are some more photos and videos from the parade: