Established in the year 645, Senso-ji Temple is the oldest temple in Tokyo. Since then the temple and its buildings were rebuilt countless times, last time after the World War II, when the temple was almost completely destroyed…
But inside the complex, there still is an old building with an impressive age: Senso-ji Rokkakudo, a wooden construction built in 1618. Because of its shape, it is also called the Hexagonal Temple, and its historical and architectural value is enhanced by the fact that the hexagonal shape is very rare in Tokyo.
Unfortunately, Rokkakudo does not appear on the official map of Senso-ji, but if you wish to visit it, search for it to the west of Yogodo Hall.
Click on photo for higher resolution: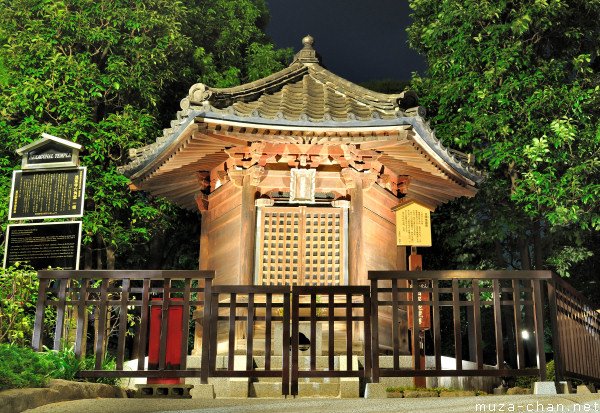 Rokkakudo, Senso-ji Temple, Asakusa, Tokyo
If you want to license my photos for commercial use, please
contact me
EXIF Info:
| | |
| --- | --- |
| | Nikon D90 |
| | Lens: VR 18-55mm F/3.5-5.6G |
| | Focal Length: 24mm |
| | Aperture: F/7.1 |
| | Shutter Speed: 6s |
| | ISO Sensitivity: ISO 200 |
| | |
| --- | --- |
| | Yesterday's Japan Photo: |