In Yokohama's China Town you can find the Mazu Miao Temple, one of the most colorful and ornamented temples I've seen. Unfortunately, because I was there at noon and the sun was intense, I couldn't take a panoramic view, but I can offer you some details and a great view of the gate:
Click on photo for higher resolution: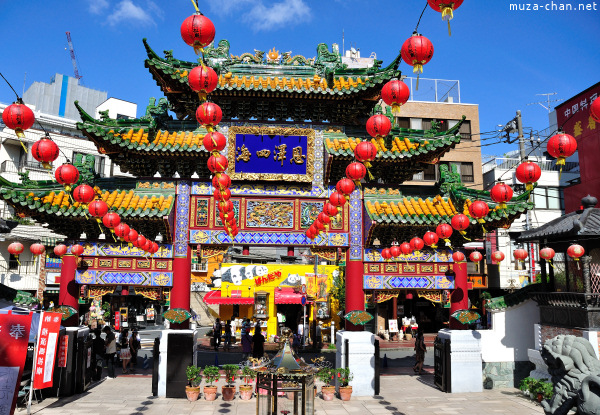 The Mazu Miao temple is the newest Chinese Temple in Yokohama Chinatown, officially opened in March 2006.
There's an interesting story about it:
Initially the place was allocated for an apartment block, but part of the "Citizen-based town planning", the members of the community decided that the block will have a negative impact on the cultural landscape.
After negotiations, with money raised through contributions from all over Japan, they bought the land from the developers (at a price of 990 million ¥ - approx. 11 million $) and they built the Mazu Temple.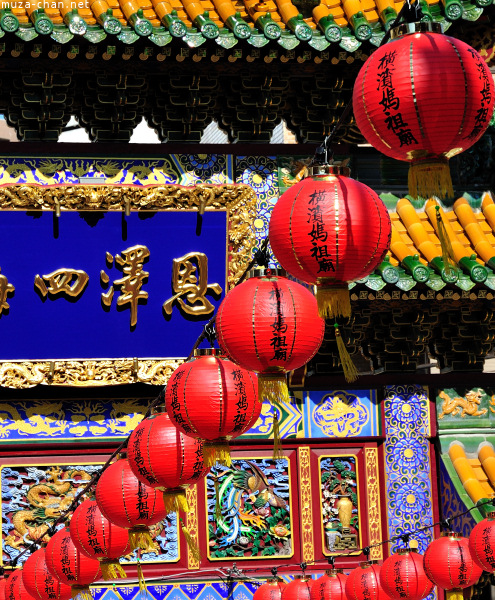 The Temple is dedicated to Mazu, the Goddess of the sea, protector of sailors and fishermen, on of the most popular Chinese Goddesses.
Recently, the Chinese customs and traditions dedicated to Goddess Mazu were designated by UNESCO as Intangible Cultural Heritage of Humanity.
More detailed photos: