A narrow building on a narrow street, Center Gai, in Shibuya. Center Gai is famous for its clothing and music stores. Not a very good looking street, but interesting to visit, as it is considered representative for Shibuya.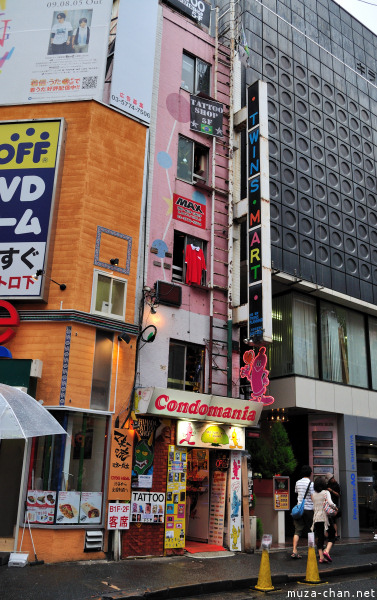 The building looks bad, it seems squashed between the larger buildings and the pink color doesn't help…
But maybe the look is not important, there's a Condomania shop (yeah, a condoms shop) at the first floor and some tattoo shops upstairs.