Many legends were passed from generation to generation on Koya-san. One of them is related to the pond photographed here called Hasu-ike, located right near Garan, the Koya-san central temple complex.
It is known that a harsh drought, that lasted for 15 years, hit this region at the end of the 18th century.
The legend says that the drought ended only after a shrine dedicated to Zennyo Ryuo, a rain-god dragon of the Japanese mythology, was built on the island in the middle of this pond.

The rain-god was chosen because it was connected to Kobo Daishi, the founder of the Koya-san temples, who once successfully invoked him and brought rain at a contest held at the Kyoto Imperial Palace.
Click on photo for higher resolution: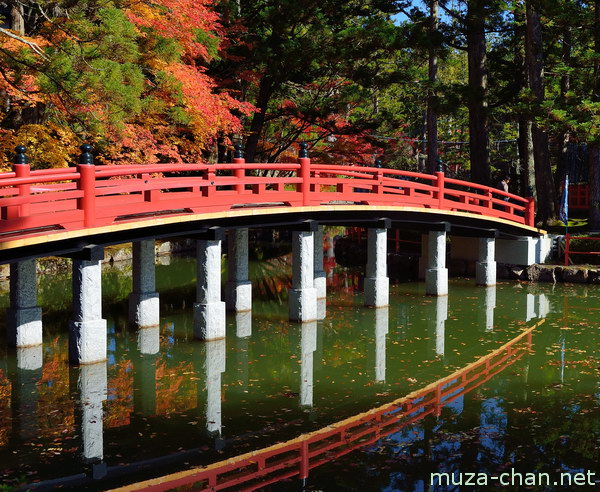 Hasu-ike, Koya-san, Wakayama
If you want to license my photos for commercial use, please
contact me
EXIF Info:
| | |
| --- | --- |
| | Nikon Df |
| | Lens: 24-70mm F/2.8G |
| | Focal Length: 38mm |
| | Aperture: F/6.3 |
| | Shutter Speed: 1/1000s |
| | ISO Sensitivity: ISO 400 |
| | |
| --- | --- |
| | Yesterday's Japan Photo: |