I was recently asked by a friend to select a defining image of Japan. My first thought was that this is a difficult question to answer - Japan is such a complex country, with a unique culture, with traditions either preserved since ancient times or in constant change. But then I realized that the answer must be in multiple parts - and for the first defining image I would choose the torii.
What is a torii?
Torii are the gates you encounter almost everywhere in Japan - according to Shinto religion they are separating the profane and the sacred space. That's why a Shinto shrine is always marked with at least a torii and most shrines have multiple such gates, gradually delimiting levels of spirituality. But at shrines dedicated to Inari Okami, you will be delighted by special views: dozens or even hundreds of torii, creating breathtaking scenes, like in this photo from Fushimi Inari-taisha from Kyoto…
What is the first image that comes to your mind when you talk about Japan? Mount Fuji, a geisha, a torii…?
Click on photo for higher resolution: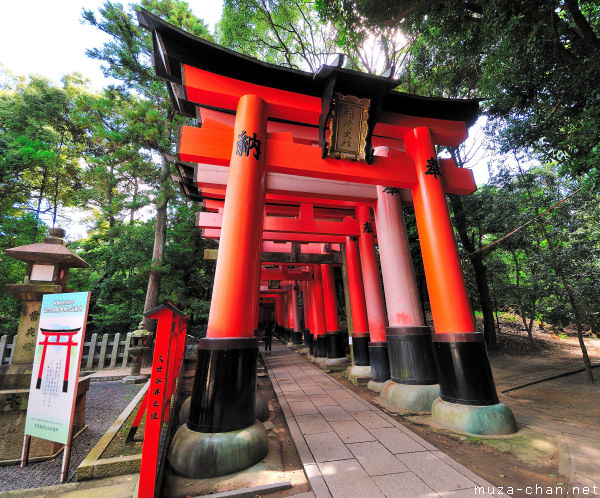 Fushimi Inari Taisha, Kyoto
If you want to license my photos for commercial use, please
contact me
EXIF Info:
| | |
| --- | --- |
| | Nikon D300 |
| | Lens: 8-16mm F/4.5-5.6G |
| | Focal Length: 8mm |
| | Aperture: F/7.1 |
| | Shutter Speed: 1/125s |
| | ISO Sensitivity: ISO 400 |
| | |
| --- | --- |
| | Yesterday's Japan Photo: |