Unlike the Toshougu Shrine, which was full of noisy school children running all over the place, the Rinno-ji Taiyuin Mausoleum was completely silent. The dense forest surrounding the mausoleum, the old cedars rustling in the wind and the warm light of the evening, gave me the feeling of a magical place.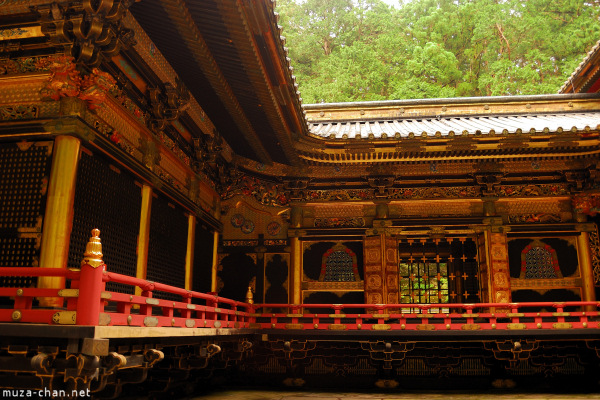 I started taking some pictures with the fence surrounding the mausoleum, decorated with beautiful wood carvings representing variously colored pigeons.
Căprioarele de la Rinno-ji Taiyuin
Spre deosebire de altarul Toshougu, care era plin de copii gălăgioşi care alergau dintr-un loc într-altul, la Mausoleul Rinno-ji Taiyuin era linişte deplină. Pădurea deasă care înconjura mausoleul, cedri bătrâni care fremătau uşor în bătaia vântului şi lumina caldă a amiezii, mi-au lăsat impresia de loc magic.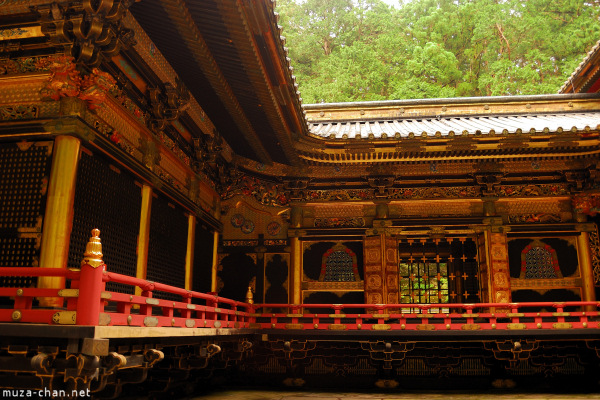 Am început să fotografiez sculpturile de pe gardul care înconjoară mausoleul, decorat cu porumbei divers coloraţi.