Crossing Tokyo Bay and connecting the Odaiba artificial island to the Shibaura Pier, Rainbow Bridge is the largest bridge in Tokyo.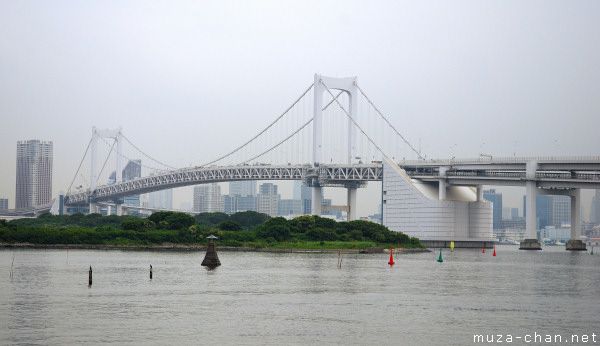 Rainbow Bridge, View from Odaiba
The construction started in 1987 and was completed 6 years later.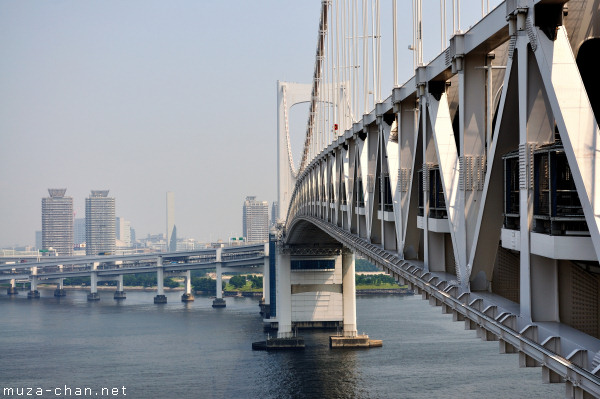 Rainbow Bridge
The official name is "Shuto Expressway No. 11 Daiba Route - Port of Tokyo Connector Bridge", but it is only known as the Rainbow Bridge 「レインボーブリッジ」, name decided by the public.
As a reference to the name of the bridge, a segment of the bridge's walkway, between the two towers, features pillars painted in rainbow colors: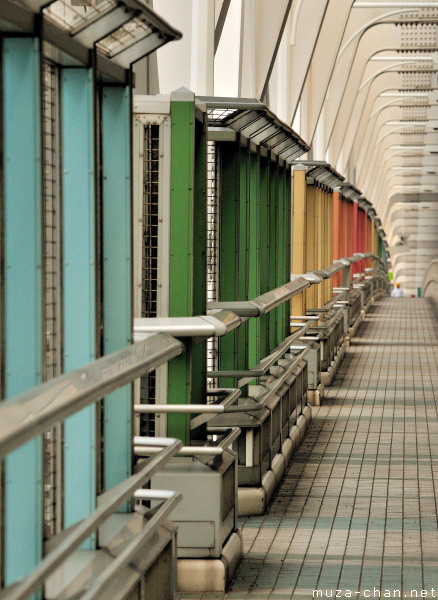 Rainbow Bridge
Being a suspension bridge, Rainbow Bridge is just the 52nd longest suspension bridge in the world (calculated by the length of the main span, between the towers: 580 meters) and the 13th in Japan. It's total length is 789 meters.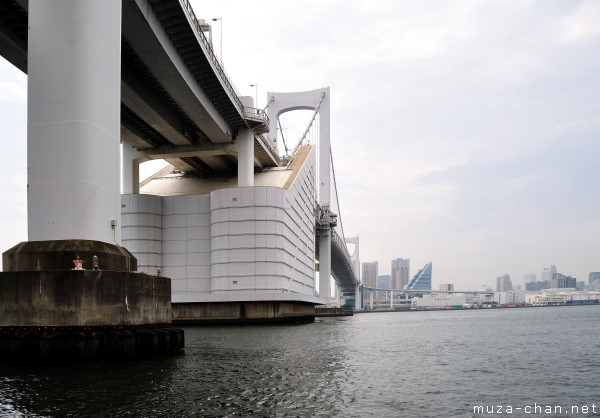 Rainbow Bridge, View from Sumida River
Even if it's not a record of any kind, Rainbow Bridge is one of the main symbols of Tokyo.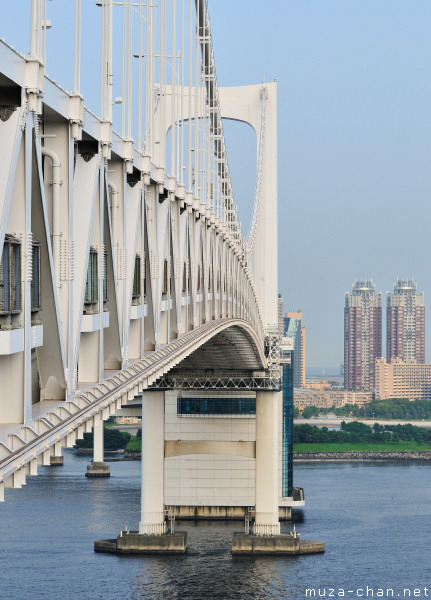 Rainbow Bridge
I photographed Rainbow Bridge hundred of times, from many places, and I even crossed it by foot several times… From all these photos, I selected some of the best and compiled this set of 12 viewpoints.
I hope you'll enjoy them! :)
1. View from Tokyo Tower:
Click on photo for higher resolution: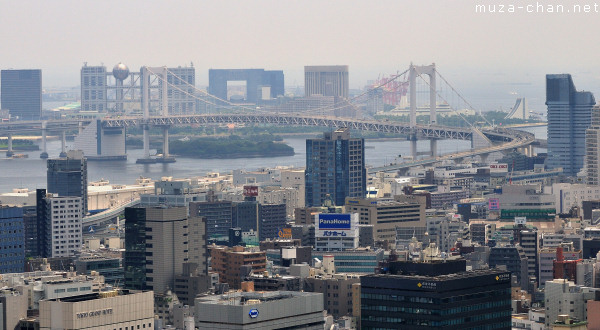 2. View from the Sumida river:
Click on photo for higher resolution: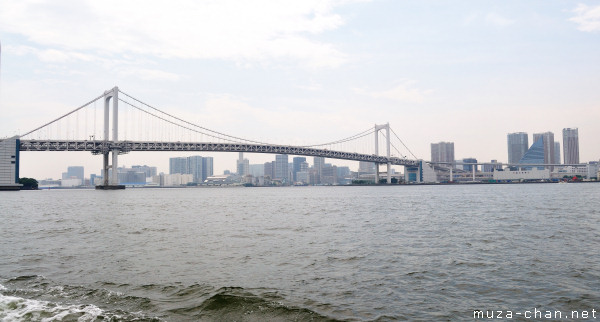 3. View from Hamarikyu Gardens:
Click on photo for higher resolution: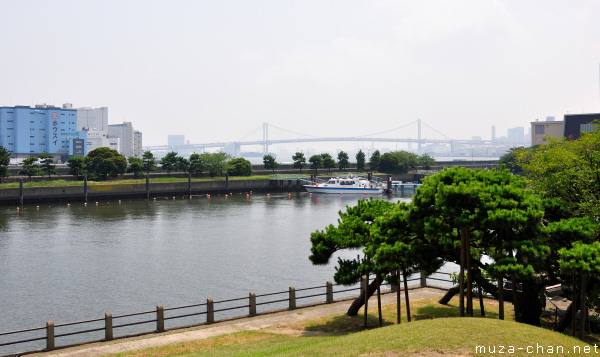 4. View from Tokyo Metropolitan Building:
Click on photo for higher resolution: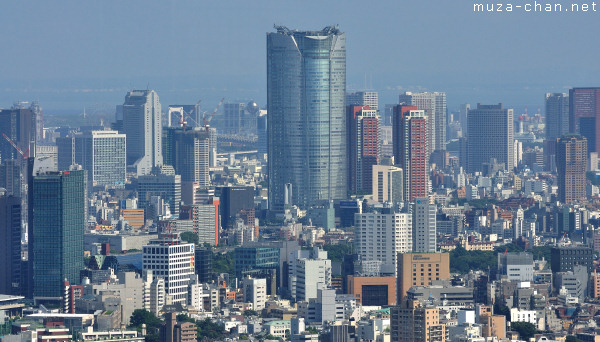 5. View from the Rainbow Bridge's walkway:
Click on photo for higher resolution: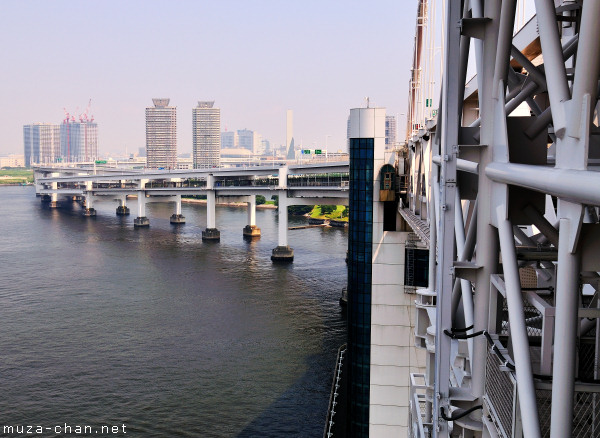 6. Night view from Hinode Pier:
Click on photo for higher resolution: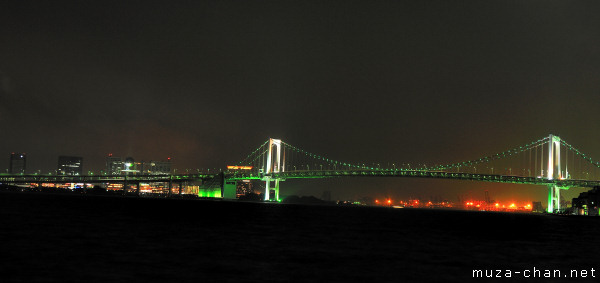 7. View from Fuji TV, Odaiba:
Click on photo for higher resolution: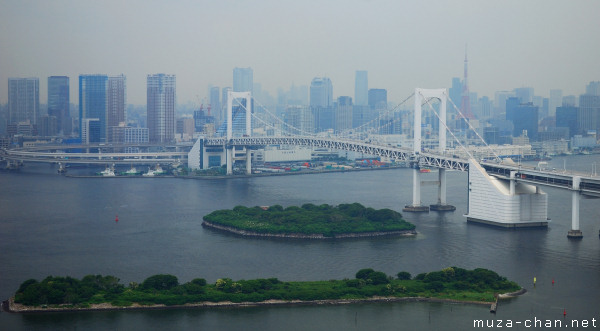 8. View from Shibaura-futō Station:
Click on photo for higher resolution: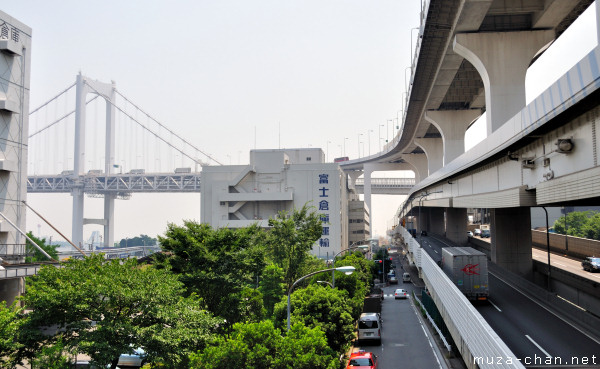 9. View from Aqua City, Odaiba:
Click on photo for higher resolution: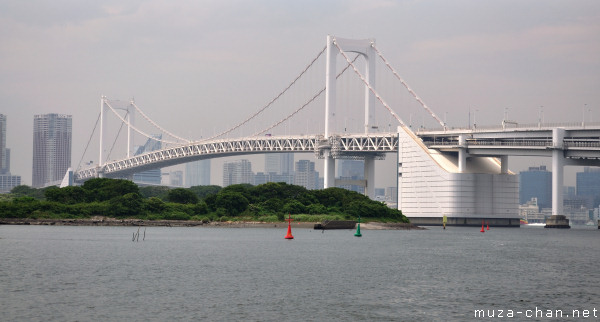 10. View from Fune no Kagakukan (Museum of Maritime Science):
Click on photo for higher resolution: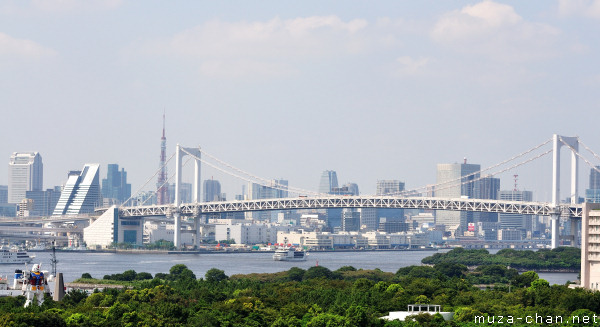 11. View from Roppongi Hills:
Click on photo for higher resolution: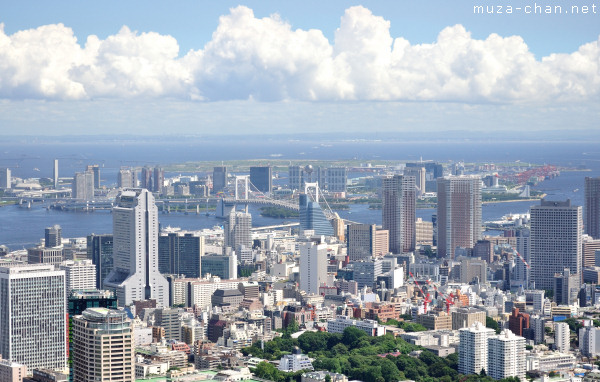 12. Night view from Harumi Pier:
Click on photo for higher resolution: