Yesterday, the Golden Week started in Japan. I have to wait a few months until I'll visit Japan again, but wondered what would I do if I was now in Japan. One answer will be a night walk in Odaiba.
I found on YouTube this night ride with Yurikamome, from Odaiba to Shiodome:
Tokyo Tower, beautiful lighted, visible between buildings reminded me of a picture I took in Shiodome.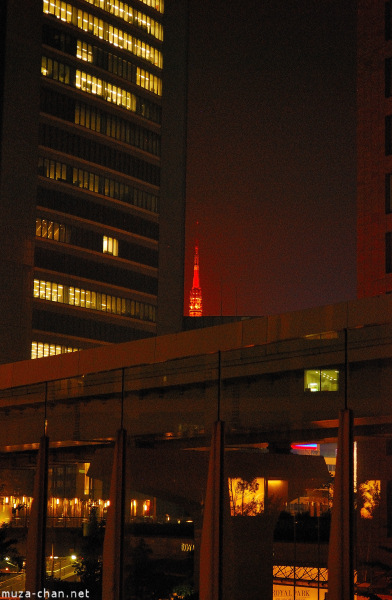 More photos from Shiodome in Japan Photo Gallery.