Near Nihonbashi Bridge, there's a big fountain, a half-round wall on which the water falls continuously. A relaxing and refreshing place, especially on a hot July day.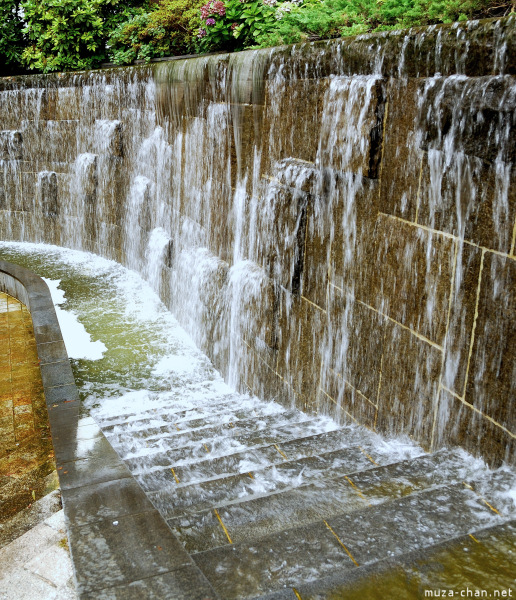 There was nobody around and I enjoyed a lot the flowing water and the colors of the water covered rock, so I stayed quite a long time to take pictures, searching for water effects.
I was hard to convince to leave. :)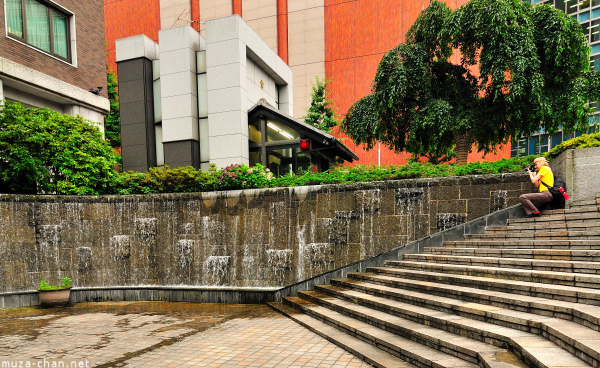 More photos from Nihonbashi Bridge in Japan Photo Gallery.
La plimbare prin Tokyo - Fântâna de la podul Nihonbashi
Lângă podul Nihonbashi se află o mare fântână, un perete semicircular pe care apa curge prin mai multe guri. Un loc relaxant şi înviorător, mai ales într-o zi caldă de iulie.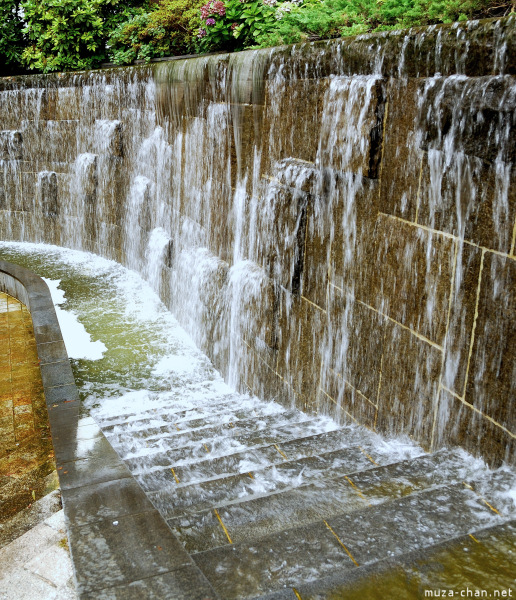 Nu mai era nimeni în jur, iar mie mi-a plăcut atât de mult mişcarea apei şi culoarea pietrelor acoperite de apă, încât am stat multă vreme făcând fotografii şi căutând efecte.
Cu greu am fost convinsă să plec. :)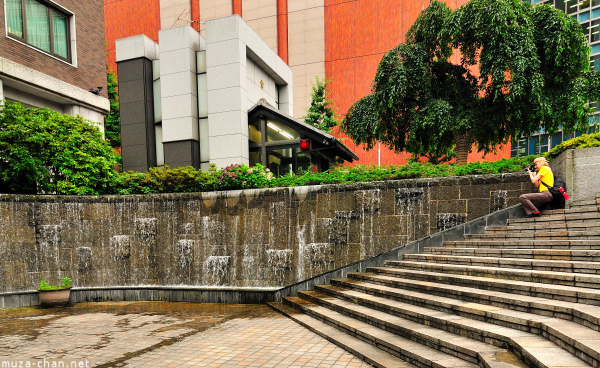 Pentru mai multe fotografii de la podul Nihonbashi, vizitaţi galeria foto.