In order to reach the main building of the Tsurugaoka Hachimangu Shrine, you have to climb 61 steps.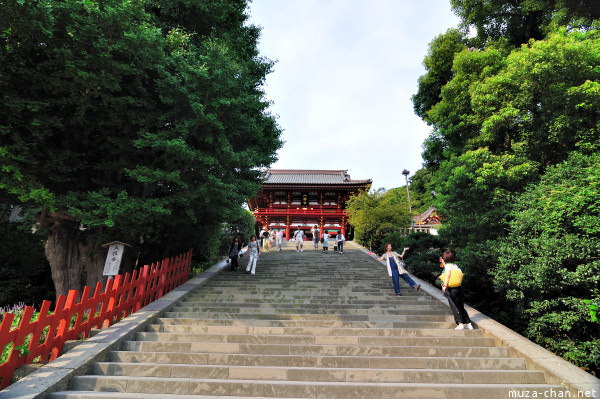 On the left side, it was impossible not to notice an impressive 1000-year old ginkgo tree, 30 meters tall, which remained in history because of an event that took place in 1219.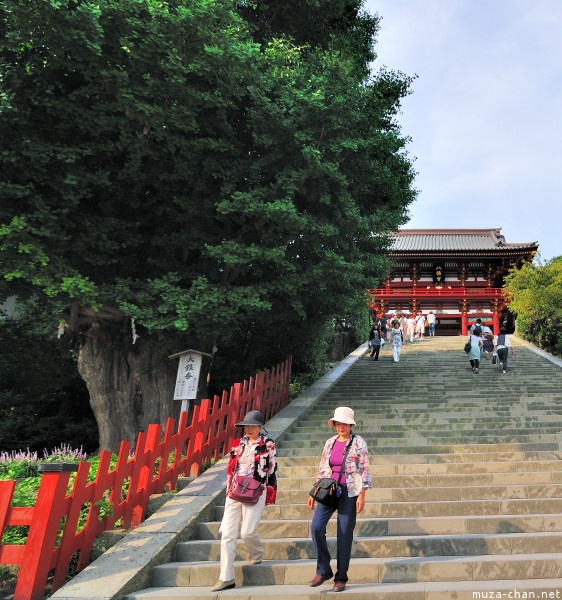 Unfortunately, this magnificent tree died yesterday morning (March 10), uprooted by a huge storm that swept the region.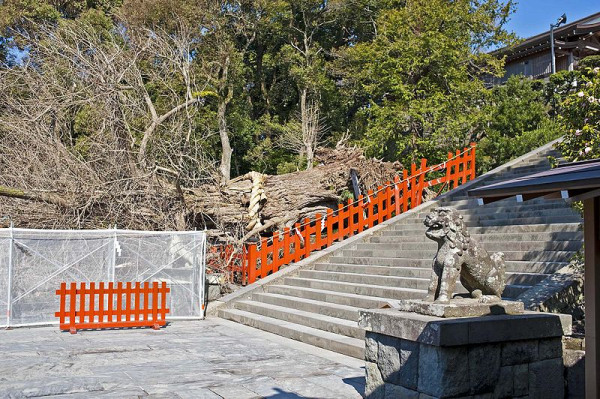 The 1000-year old ginkgo tree at Tsurugaoka Hachiman-gū Shrine, uprooted by storm. Image via:
Wikipedia
When I photographed it 6 months ago, it was strong and healthy and marked with a shimenawa. At Shinto shrines, shimenawa are used to mark the places inhabited by Kodama spirits and cutting down these trees is strictly forbidden.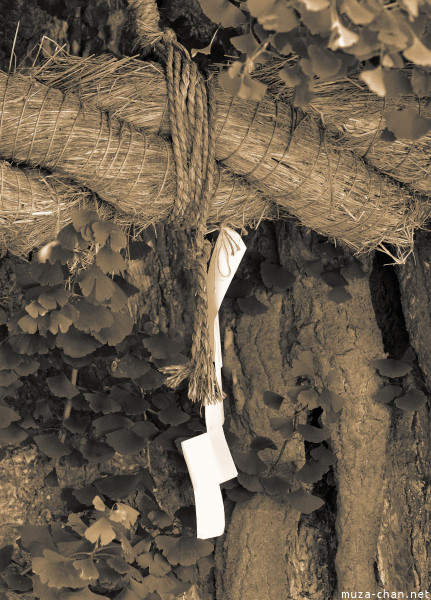 The legend says that on February 12, 1219, Minamoto no Yoshinari, also known by his monk name Kugyo, hid behind this tree, planning to assassinate Minamoto no Sanetomo, the third Shogun of the Kamakura Shogunate.

Kugyo was the second son of the second Shogun of Kamakura, Minamoto no Yoriie, and the nephew of Minamoto no Sanetomo.

Kugyo managed to kill the Shogun, but he was captured by a samurai and beheaded the next day.
However, according to Azuma Kagami, where this story was recorded around the year 1266, Kugyo attacked the Shogun "from the side of the stone stairs", and the ginkgo tree wasn't referred.
The ginkgo tree was mentioned for the first time in the Shinpen Kamakurashi, a much later writing, from the Edo period.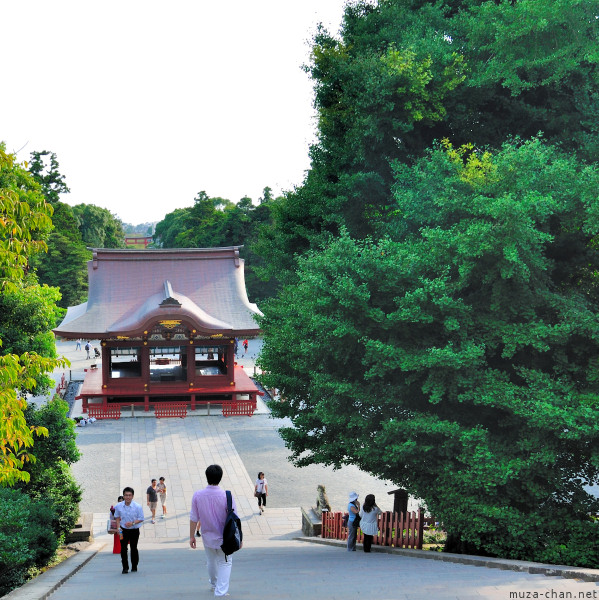 Anyway, in the oral tradition, the tree became known with the name kakure-icho (隠れ銀杏 - hidden ginkgo).
In 1955, the tree was designated by the Kanagawa Prefecture as a natural monument…