This is an interesting group of four buildings, three of them quite narrow, located on Asakusa Dori, close to the Ueno Station.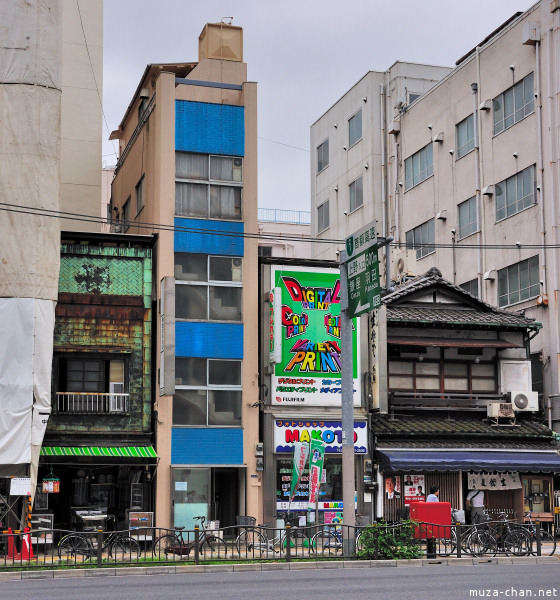 This group draw my eye (and camera) with its variety of architectural styles…
The building on the left, quite old, is covered in copper plates, which was one of the old methods of protection against fire…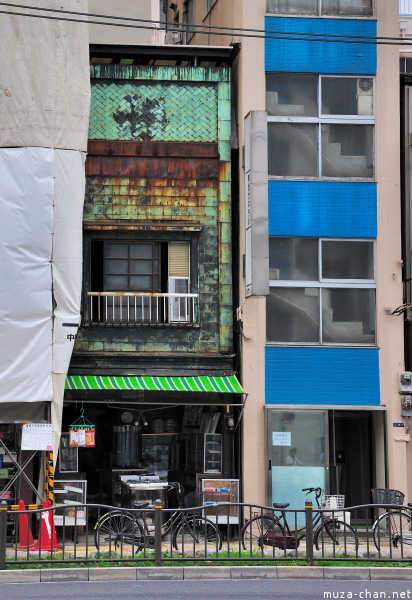 … the next building, the tallest and at the same time the narrowest, is a relatively modern building…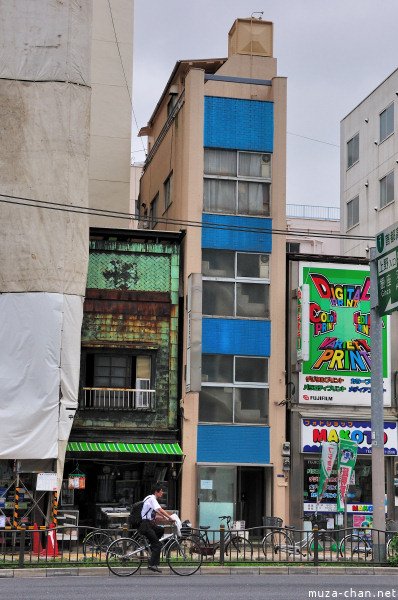 … and likewise the third building, the smallest of them, covered in bright-colored banners.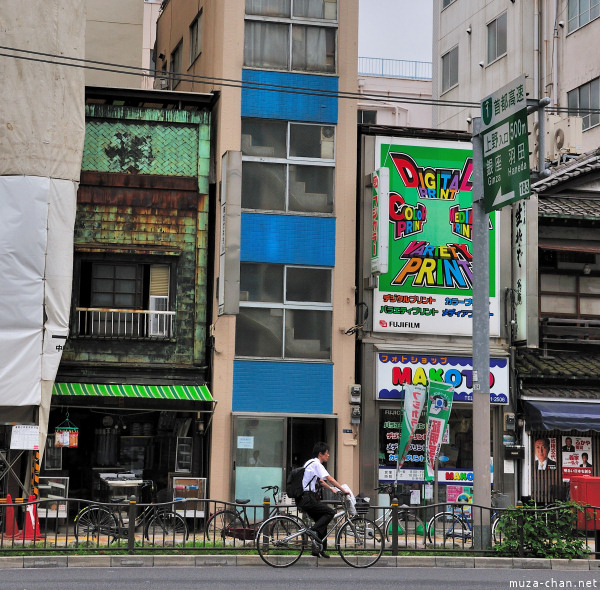 Finally, the building on the right side, with a small restaurant at the first floor, is again an interesting older building, based on a specific Japanese architecture.