One of the most easy to spot mascots in Tokyo is Pipo-kun, the mascot of Tokyo Metropolitan Police. You can see posters or paintings with Pipo-kun displayed on walls, construction sites fences or shop windows.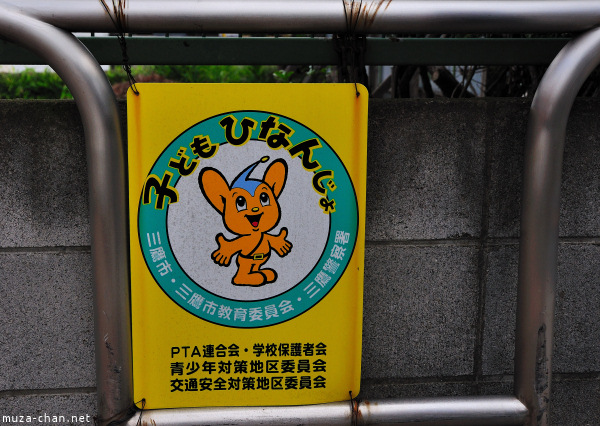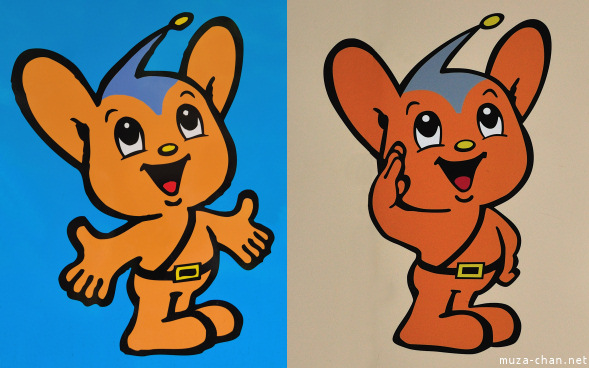 Pipo-kun was created in 1987, and his name is derived from two words, "people" and "police". He's cute and happy, strong, and always well-informed (that's why he has an antenna).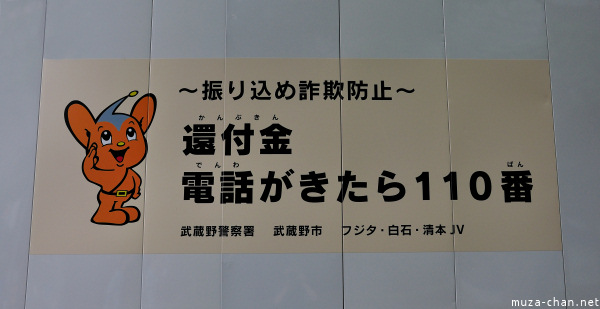 Of course, Pipo-kun has its own webpage, on the Tokyo Metropolitan Police official website, with advices for children, downloadable coloring books and even his own song.

I wonder if there is another police force in the world with a mascot of this kind…