When I make plans for holiday, in addition to maps and data about the places I wish to visit, I always search travel tips and information about discounts for tourists.
After accommodation and meals, I spend the most on transportation. I travel a lot, and I always search for wished to have a pass for all kind of transportation services.
So I searched for something like that in Tokyo, and I found several passes.
However some are just for one day and a little too expensive and some are available just for one transportation company and don't  cover all the destinations. After a little more calculation, I discovered that it wouldn't be profitable, so I… passed on all those passes.
However, to get rid of the ticket price calculation, very complicated in Japan, depending on distance and company, I decided to buy a Suica, a rechargeable smart card of JR East, valid on all the trains, subways and buses in the Greater Tokyo, Sendai and Niigata. Even if I didn't save money, at least I got rid of the stress of using the ticket vending machines.
So, I discovered that it is possible to buy a Suica from the JR Travel Service Center (Midori-no-madoguchi) at Narita airport, and get a ticket for Narita Express at a special price. Even that Narita Express is more expensive than the concurrent Keisei Skyliner (2940¥ versus 1920¥ ), with this combination I was receiving with 3500¥ a ticket and a Suica with 2000¥ credit. For two persons resulted a saving of approximative 1000¥ … and as a bonus, I traveled with Narita Express: :)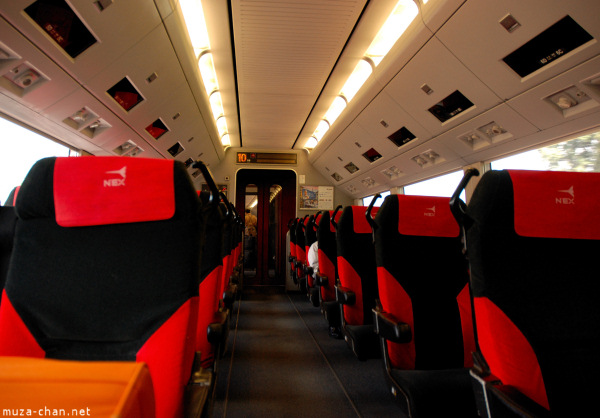 The Suica for foreigners is beautifully designed: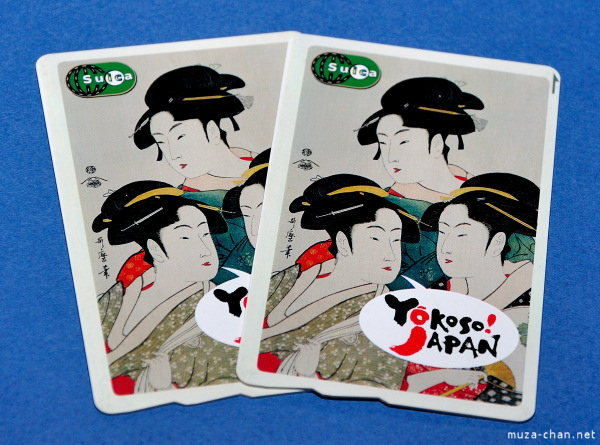 Obviously, when I returned, from Tokyo to Narita I preferred the Keisei Skyliner: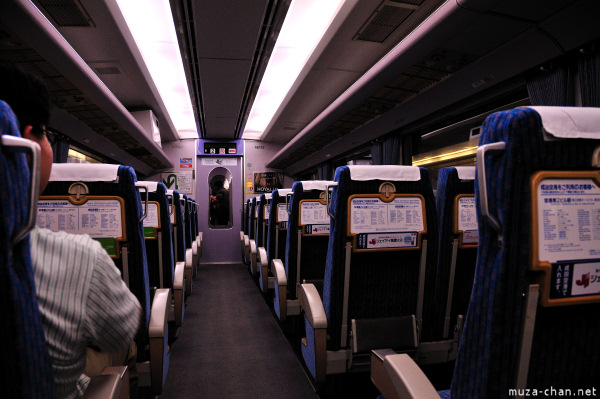 Talking about the ticket prices, I recommend to avoid, if possible, the expensive lines, like Toei, preferring the JR trains, which are cheaper. You can make even calculate before you choose the hotel, knowing the places you wish to visit. However, during my first trips I didn't do that, I stayed at a hotel in Asakusa and I was forced to rely on two expensive lines, for example, Tokyo Metro Ginza Line and Toei Asakusa Line. This year I'll stay in Ueno, near the JR station.
If you want to travel outside Tokyo, it is convenient to buy a Japan Rail Pass. I never used it, because I traveled out of Tokyo on lines belonging to other companies, that offered other advantages.
For some tourist areas outside of Tokyo, there are several companies offering Discount Passes, some available only for foreigners. These passes may offer a significant reduction on ticket prices, unlimited travel to public transportation on the area and free or reduced entrance tickets to museums and temples.
For my trip to Nikko, I used the World Heritage Pass offered by the Tobu Line, a pass that can be bought at the Tobu Sightseeing Service Center in Asakusa. This center is a little hard to find, so here's the Google Maps location:


View Larger Map
For the trip to Hakone I used a Hakone Freepass, provided by Odakyu Line. This pass can be bought at the Odakyu Sightseeing Service Center, in Shinjuku station.
I like to visit museums and I saved money with the Tokyo Museums Grutt Pass, a 2000¥ multi-museum admission ticket, valid for 66 museums, zoos and aquarium in Tokyo. The most tempting for me were: Ueno Zoo, Edo Tokyo Open Air Museum of Maritime Science, Edo Tokyo Museum, Tokyo National Museum, Museum of Maritime Science and Tokyo Metropolitan Art Museum.
I bought Grutt Pas from the Tokyo Tourist Information Center, located at the ground Tokyo Metropolitan Government Office, but it can be bought from elsewhere, even from convenience stores. From a simple calculation, taking an average entry price of 400¥, the Grutt Pass is convenient if you plan to visit more than 5 museums.
I like to view the city from above and to take pictures at different times of the day. I visited in Tower and the Sunshine City, but due to the high prices of tickets, I didn't go too often. So, I searched for places where the entry is free. One of the most interesting places is the Fuji TV: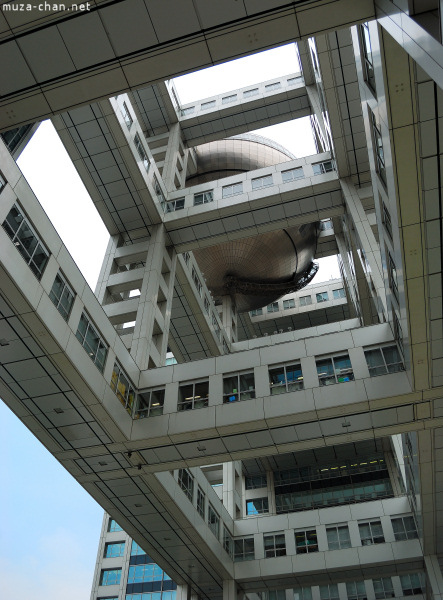 In addition, the visit to the sphere from the 25th floor costs only 500¥, and the scenery is great.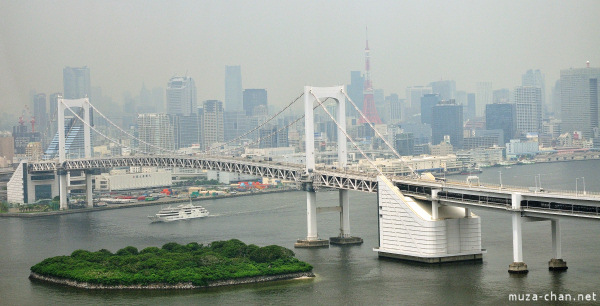 The admission into the two observatories in the Tokyo Metropolitan Building is also free: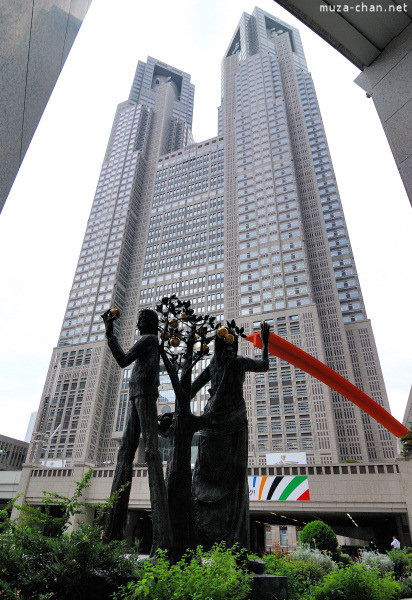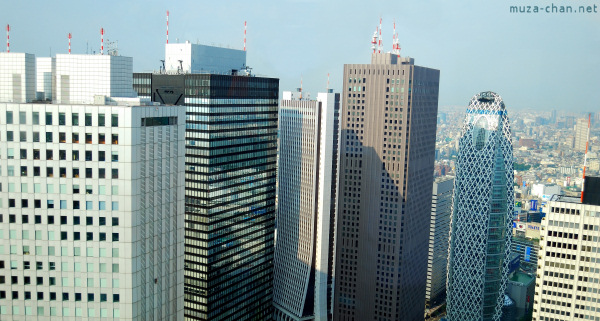 Also, the admission into the Sumitomo Building, located nearby (the building on the left in the above photo) is free.
Other significant expenses during summer trips in Tokyo are the soft drinks. I don't have problems with the heat, because the summers in Bucharest are much warmer than in Tokyo, but I find it difficult to adapt to the air humidity and the scorching sun, so I drink a lot of soft drinks. I usually preferred to buy from the street vending machines or from convenience stores, because they are cheaper than the restaurants.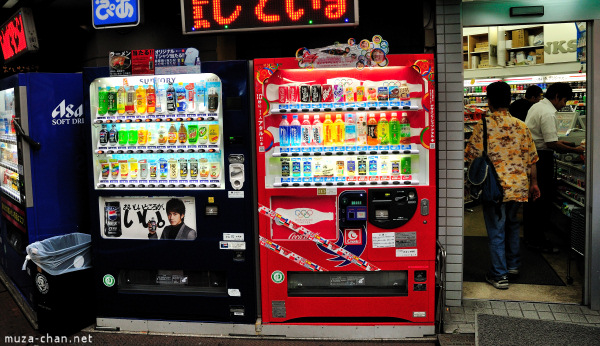 In addition, I could enjoy a huge variety: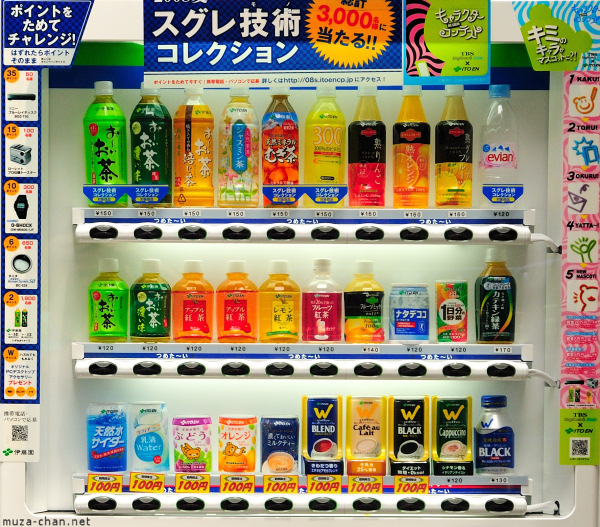 For lunch, from time to time, I used the ramen vending machines, which provides a low price warm and tasty meal: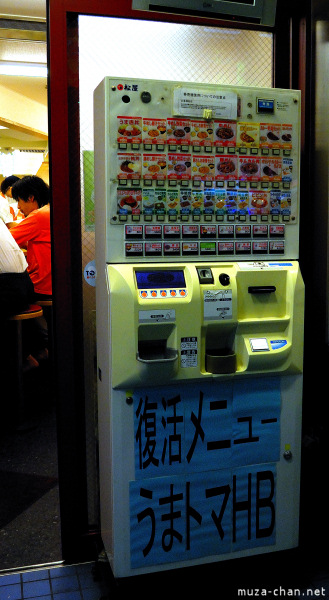 Also, a part of the evening meal can be a portion of instant noodles, from the convenience stores and cooked using the water boiler provided by the hotel.
I also learned recently that the budget bento lunches have become popular, so maybe I'll try them this year.
Useful links: :