As you probably know, a prominent aspect of Japanese popular culture is kawaii. Translated with "cute" or "adorable", kawaii generally represents the concept of looking or behaving like a child. Kawaii can be a dressing style (e.g. with vivid colors, like a princess), a walking style, some gestures, characters, food dishes, toys, etc.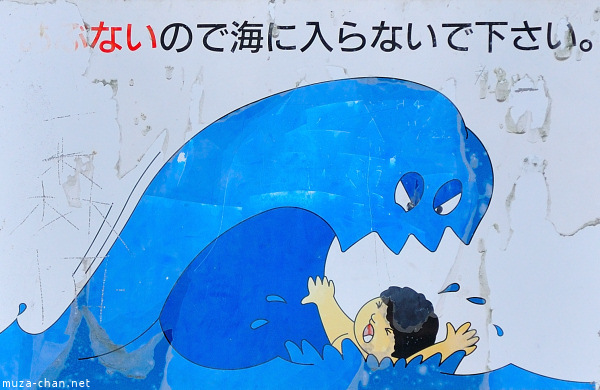 From all these aspects encountered in Japan, the most surprising for me were the warning panels with kawaii characters. Generally, a character is considered kawaii if it has a big head, curved body, small hands with few (or without) fingers, short legs, small (or missing) mouth, small nose and big eyes…
… like this warning panel wave from the Kansai Rinkai Park.
Is this supposed to be scary? Or, who knows, maybe a playfully told warning can be more effective than a "serious" one… :D