During the Edo period, the exact time was marked with bells. One of those bells, named "Bells of Time" (toki no kane), owned by the Kan'ei-ji Temple, can be found today in the Ueno Park.
This bell was marking the exact time three times a day: at 6am, at noon and at 6pm.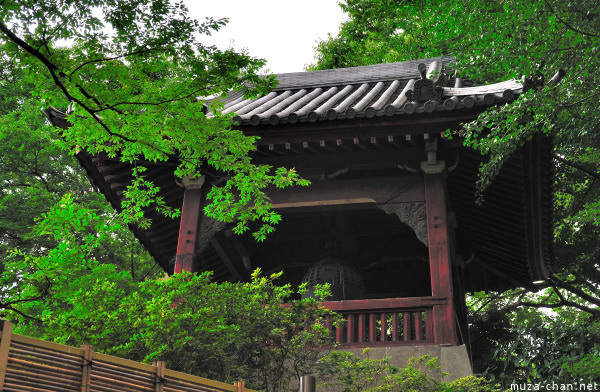 The first bell was cast in 1666, and the one that can be seen today was recast in 1787. It is one of the "one hundred Japanese sounds and scenes which will remain forever", selection established by the Japan Ministry of the Environment in June 1996.
A well known haiku of Matsuo Basho makes reference to this bell:
Sounding through clouds of flowers
is it the bell in Ueno
or Asakusa?
hana no kumo
kane wa Ueno ka
Asakusa ka
Basho's "confusion" is explainable because at the time there was another bell in Asakusa, at the Senso-ji Temple. Basho lived in Fukagawa, on the shores of the Sumida River, and from that place he could hear both bells.
You can hear a good recording of this bell at The Binaural Diaries of Ollie Hall.