For me, a Mikoshi parade is always a source of joy. I participated at several parades and, every time, I met happy and friendly people, many smiled at me, some of them posed for photos and some of them tried to explain to me, with pride, various aspects of the events.
But the most joyful Mikoshi parades I've seen are the ones were the bearers are… children.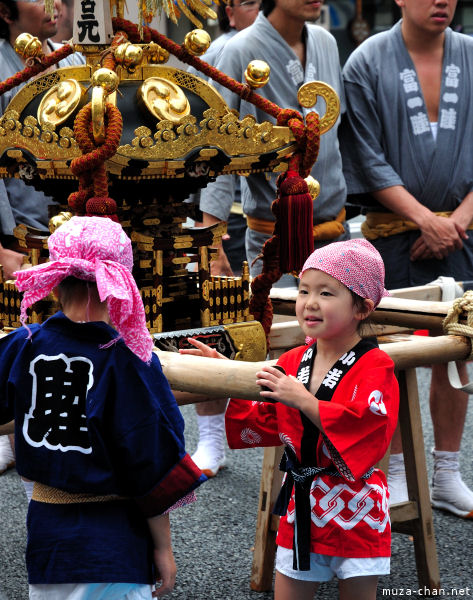 This year, I had the opportunity to participate at Fukagawa Hachiman, the 'water-throwing' Festival, where the parade of children's Mikoshi took place in the opening.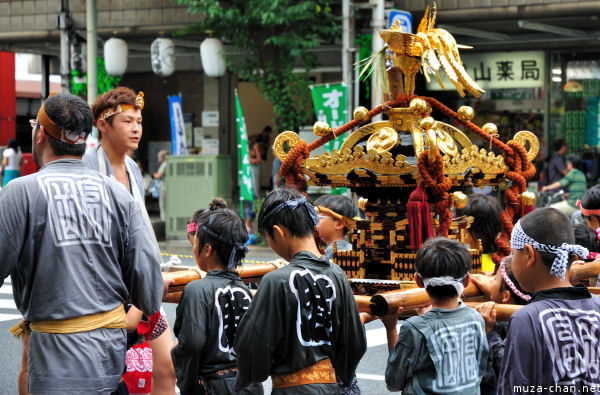 Even if the Mikoshi used for children's parade are a lot smaller that the ones used for grown ups, they are still very heavy.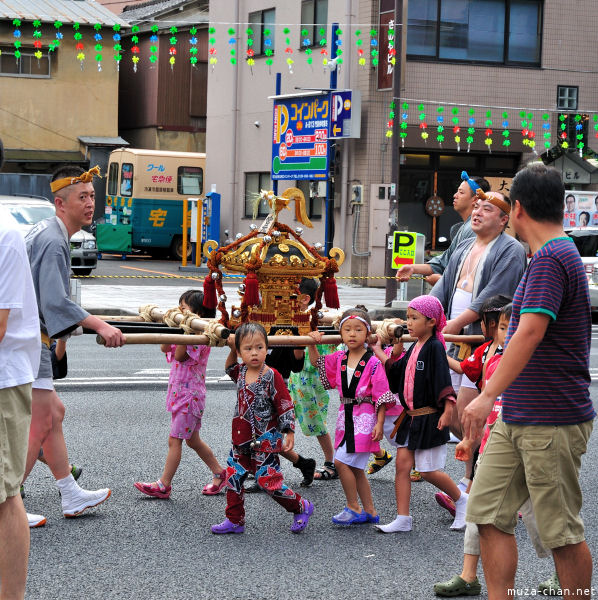 Actually, the Mikoshi is carried by several strong men, while the kids just touch the wooden handles…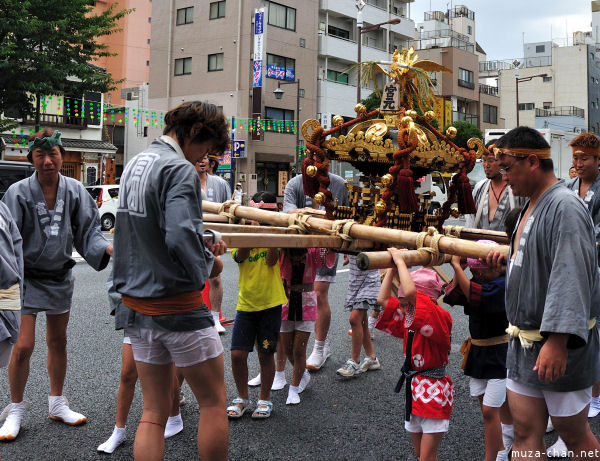 The route is quite long, some of the kids get bored…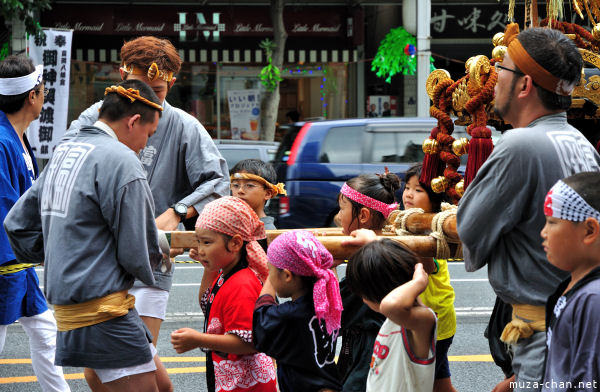 … or some photographer distracts their attention…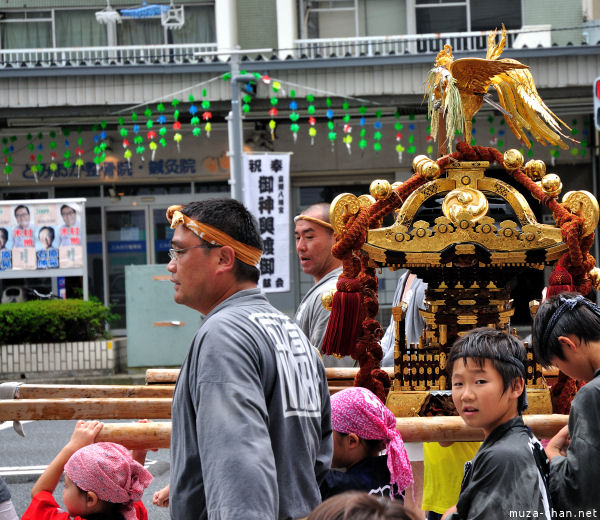 … and from time to time, a small break is welcomed: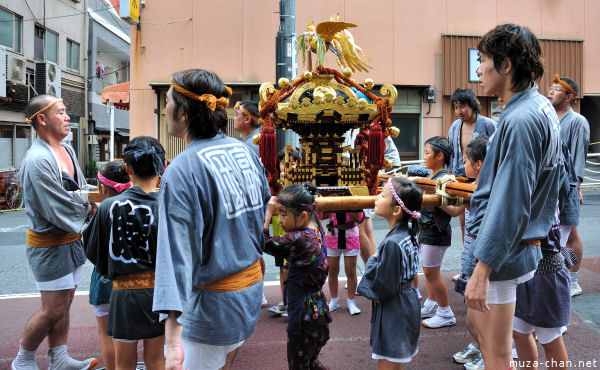 However, rules are strictly adhered to, so even the kids couldn't escape the "water throwing"… yet at a smaller scale: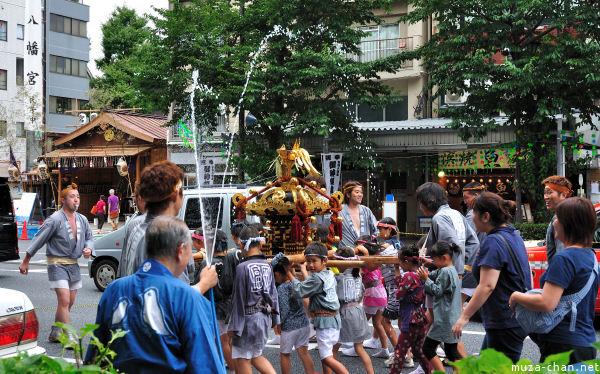 The leader marks the pace with whistle sounds…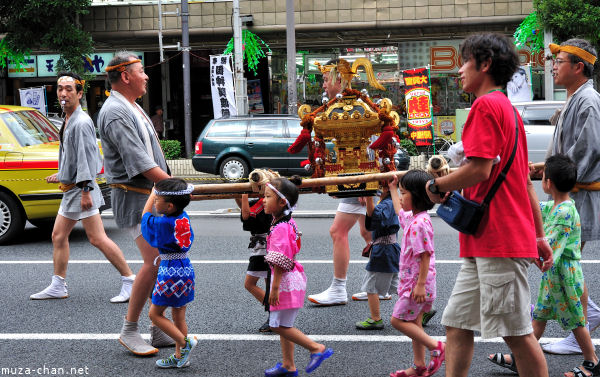 Here's a couple of video recordings:
For more videos visit my YouTube Channel
More photos:

Follow up: