Tsukimi (月見), the moon-viewing, is a festival related to the moon phases, which takes place on the 15th night of the 8th month, calculated by the traditional Japanese lunisolar calendar. By the modern calendar, it usually fall on the mid/end September or at the beginning of October.
Click on photo for higher resolution: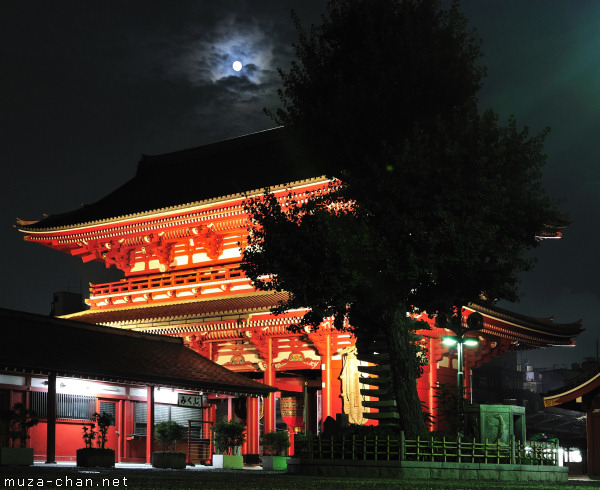 Follow up:
Tsukimi comes from a Chinese harvesting festival, the Mid-Autumn Festival, that was adopted in Japan during the Heian period (794-1192).
Click on photo for higher resolution: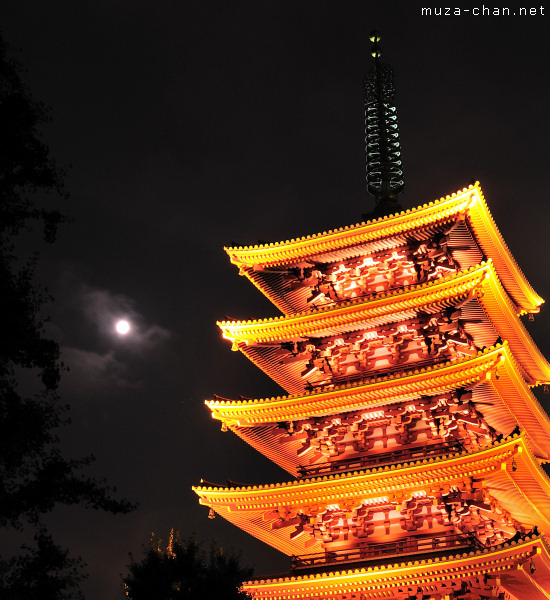 On this night, decorations with susuki (Japanese pampas grass) vases and offerings of tsukimi dango and sato-imo (taro potatoes) are placed outside or in places where the moon is clearly visible.
The night of tsukimi is considered to be the best time for admiring the moon.
Click on photo for higher resolution: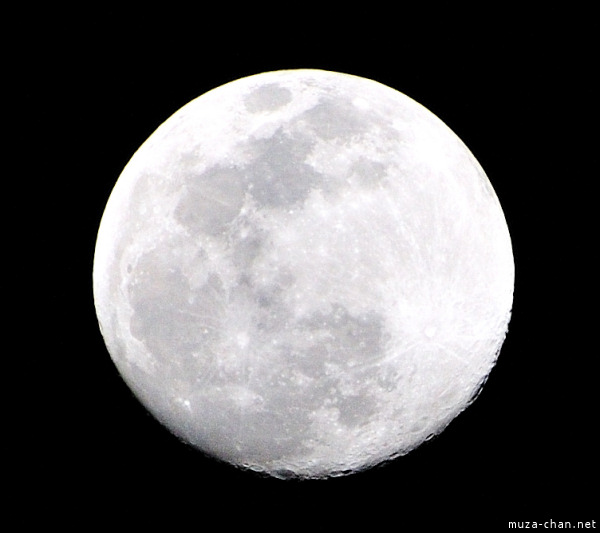 There is a story related to this festival, the story of the Jade Rabbit:
The Buddhist story tells that on a day of Uposatha, an old man asked for food from a monkey, an otter, a jackal and a rabbit. The monkey collected fruits and offered them to the old man, the otter brought him a fish and the jackal a lizard.
The rabbit didn't have anything to bring, because the herbs constituting his food weren't good for humans.
Then, the rabbit decided to offer his own body and jumped into fire. But, surprisingly, his body did not burned, because the old man was Sakra. And for people to remember the rabbit's sacrifice, the old man drew the rabbit's image over the moon.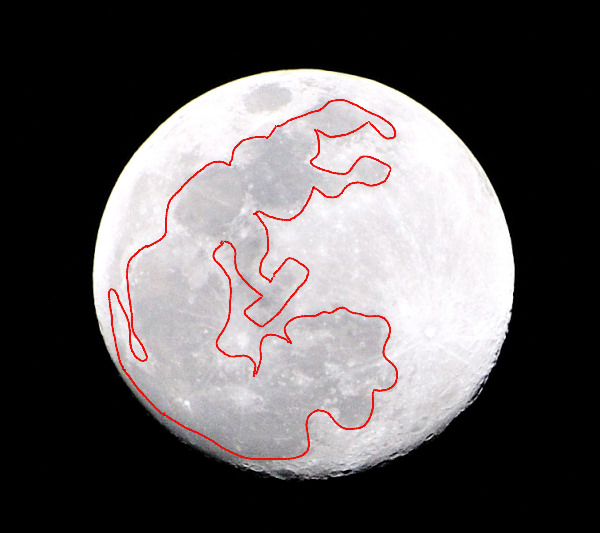 In China it is believed that the Jade Rabbit is boiling an elixir, while in Japan and Korea it is believed that the Rabbit makes mochi.
In Japanese, the process of making mochi is called mochitsuki (餅つき), word that sounds similar to the word for "full moon", mochizuki (望月).
În această noapte se decorează, afară sau în alte locuri din care este vizibilă luna, cu vaze cu susuki (japanese pampas grass) şi se aduc ofrande: tsukimi dango şi sato-imo (taro potatoes).
Noaptea de tsukimi este considerată cel mai bun moment din an pentru admirarea lunii.
Click on photo for higher resolution: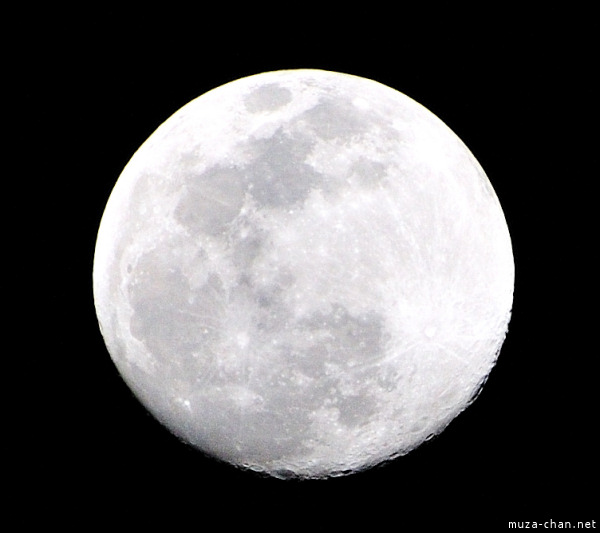 De această sărbătoare este legată şi povestea iepuraşului de pe lună (Jade Rabbit).
Povestea budistă spune că în ziua de Uposatha, un bătrân a cerut mâncare de la o maimuţă, o vidră, un şacal şi un iepure. Maimuţa a adunat fructe şi i le-a oferit bătrânului, vidra i-a adus peşte, iar şacalul o şopârlă.
Iepurele nu a avut ce să-i ofere bătrânului, pentru că ierburile care constituiau hrana lui nu erau bune pentru oameni.
Aşa că iepurele s-a hotarât să-i ofere bătrânului ca hrană propriul lui trup şi s-a aruncat în foc. Dar spre mirarea tuturor, iepurele nu a ars, pentru că bătrânul nu era un om obişnuit, ci era Sakra. Şi pentru ca oamenii să-şi aducă aminte de sacrificiul iepurelui, bătrânul i-a desenat forma pe lună.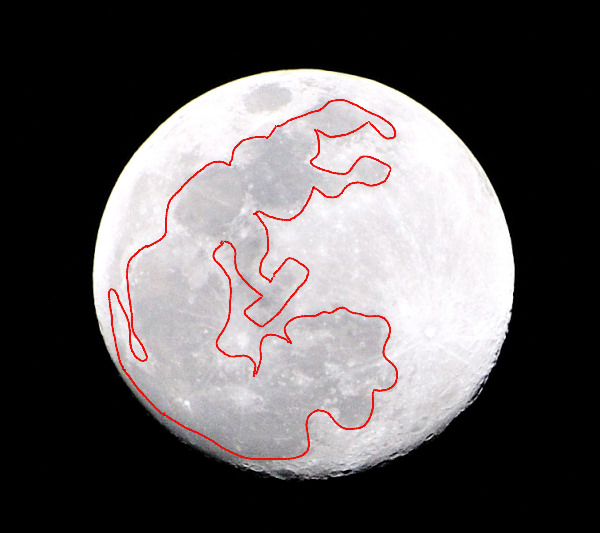 În China se crede că iepuraşul de pe lună fierbe un elixir, iar în Japonia că face mochi. În japoneză, procesul de a face mochi se numeşte mochitsuki (餅つき), cuvânt care se pronunţă asemănător cu cel pentru lună plină, mochizuki (望月).