A lot of Japanese customs and traditions at the beginning of the year! :)
At the middle of January, a festival of fire takes place in Japan, named Dondo Yaki ( どんどやき ).
The New Year Decorations I recently wrote about, together with the good luck charms used during the last year, are placed on a rack made of twigs and are set on fire. The burning symbolizes the breaking with the past and the desire to move forward, to progress.
Click on photo for higher resolution: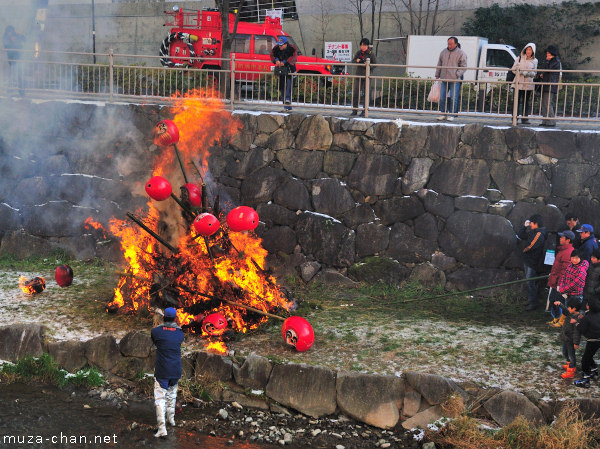 Dondo Yaki, Matsumoto
I selected from YouTube several recordings from this festival:
Also, on this occasion, cooked mochi cakes are eaten, for good luck in the new year and protection against diseases.