It is well know that in Japan you can find cute (kawaii) characters painted on walls, sidewalks, posters, etc.
Well, you can also find kawaii Japanese mascots in places almost impossible to see… I was searching in Google Maps when I noticed this giant painted cute character: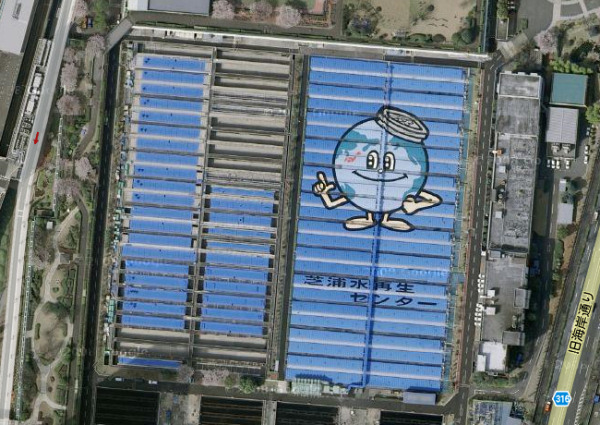 I found out that his name is Earth-kun (it's clear why…) and he's the mascot of the Tokyo Metropolitan Sewerage.
It is visible only from up high and it is probably the biggest painted kawaii character. Great idea! :)
Earth-kun is painted on the tanks of the Shibaura Water Reclamation Center, an old water reclamation center, the third one operated in Tokyo.
Here it is in Google Maps: