There's a significant number of people suffering from fear of flying. There are lots of treatments, but in Japan they can get some unusual help: Tobi-Fudo, the "Flying God".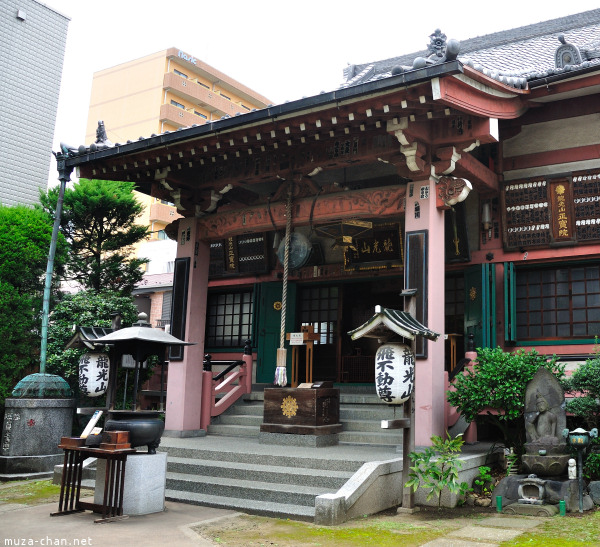 There are 36 temples in Tokyo and surroundings, dedicated to the god Fudo. One of these temples, the Shoboin Temple, is the place where the belief in Tobi-Fudo, the "Flying God", was born.
The Temple was founded in 1530 by St.Shozan, a Tendai Buddhist priest, who sculpted a statue of the god Fudo.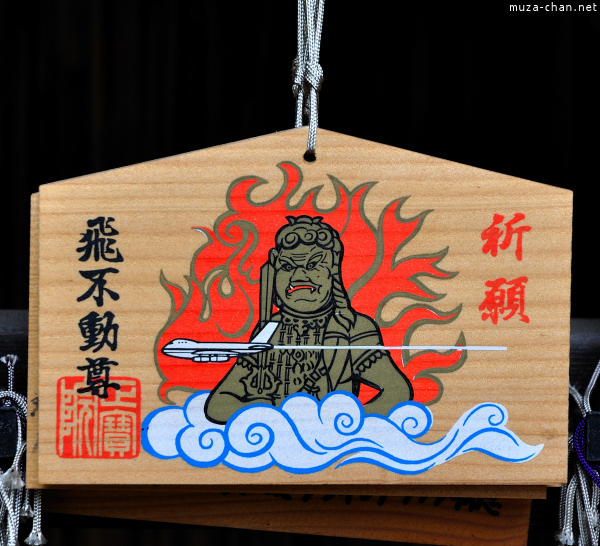 One day, the temple's priest made a journey to a sacred mount in Nara, Mount Ohmine, and took the statue with him. But at nighttime, the statue disappeared. It is believed that the statue flied back to the Shoboin Temple, in Edo, as an answer to the people praying there. That way, the god Fudo received the name Tobi-Fudo, meaning "Flying Fudo".
Today, many people visit these temples and pray to Tobi-Fudo for protection against airline incidents, buying omamori (Hiko-Mamori) and burning incense.