Flexible structures, designed to resist earthquakes, were built in Japan even in the old times. Most of them were made of wood (such as the Kiyomizu-dera in Kyoto), but some of them are also very heavy structures, made of stone.
A great example is the Ishidorii torii gate of the Tōshōgū Shrine in Nikko, a stone gate that withstood earthquakes for 400 years. Built of granite stone brought from Kyushu, Ishidorii was a donation made by an important retainer of the Tokugawa shogun, Kuroda Nagamasa.
Its flexibility is ensured by the vertical pillars, which are assembled from two pieces, and by the horizontal transom made of 3 pieces, that allows the movement of the pillars.
Scroll down for a close up photo.
Click on photo for higher resolution: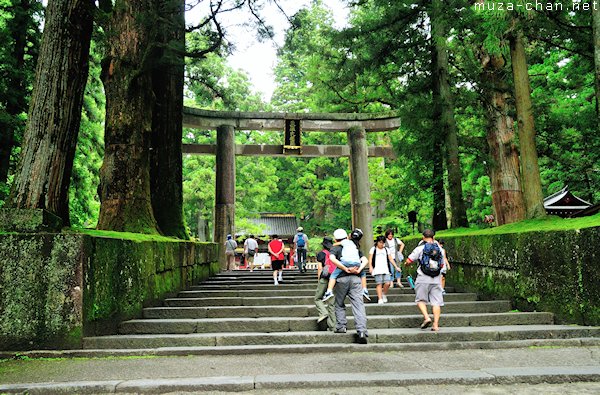 Ishidorii, Tōshōgū Shrine, Nikko
If you want to license my photos for commercial use, please
contact me
EXIF Info:
| | |
| --- | --- |
| | Nikon D300 |
| | Lens: 18-70mm F/3.5-4.5G |
| | Focal Length: 25mm |
| | Aperture: F/7.1 |
| | Shutter Speed: 1/60s |
| | ISO Sensitivity: ISO 200 |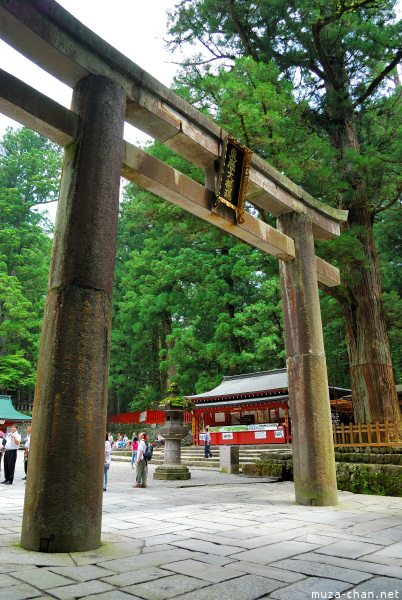 | | |
| --- | --- |
| | Yesterday's Japan Photo: |