The first mechanical clock in Japan (in 1551) was a gift from Francisco Xavier to daimyo Yoshitaka Ohuchi from Suo (today in the Yamaguchi Prefecture).
Since the traditional Japanese time system was very different, with unequal temporal hours varying by season, the Japanese clock-makers needed to adapt the Western system, so they created an original clock mechanism called wadokei. In the Japanese system, from sunrise to sunset the day was divided in 6 "hours" and during the night there were another 6 "hours". These hours were numbered backwards, from 9 to 4 and were named by the animal signs of the Japanese zodiac.
Right in front of the entrance to the Gifu Castle there's an interesting clock (on the right side of the photo), with a very old, intermediate model: made at the beginning of the Edo Period, this clock has a Western mechanism but is using a display with the Japanese zodiac signs (scroll down for a close-up view).
Click on photo for higher resolution: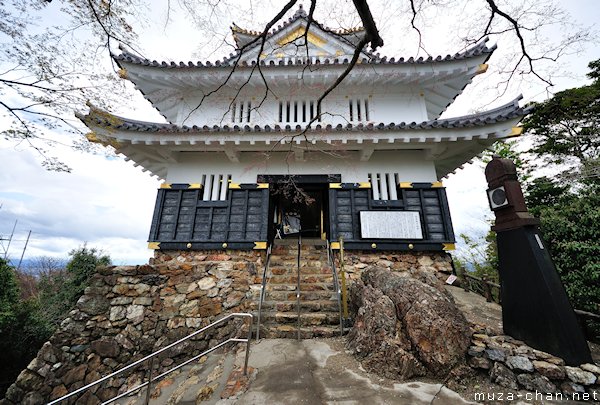 Gifu Castle, Gifu
If you want to license my photos for commercial use, please
contact me
EXIF Info:
| | |
| --- | --- |
| | Nikon D90 |
| | Lens: 8-16mm F/4.5-5.6G |
| | Focal Length: 8mm |
| | Aperture: F/5.6 |
| | Shutter Speed: 1/1600s |
| | ISO Sensitivity: ISO 400 |
Gifu Castle clock close-up: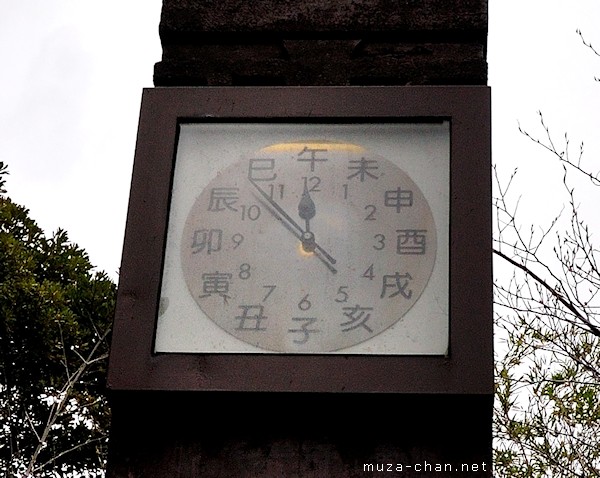 Gifu Castle clock, Gifu
| | |
| --- | --- |
| | Yesterday's Japan Photo: |