Flanking the Yomeimon Gate, at the Toshougu Shrine in Nikko, there are two statues of kami guardians, protectors against the evil spirits.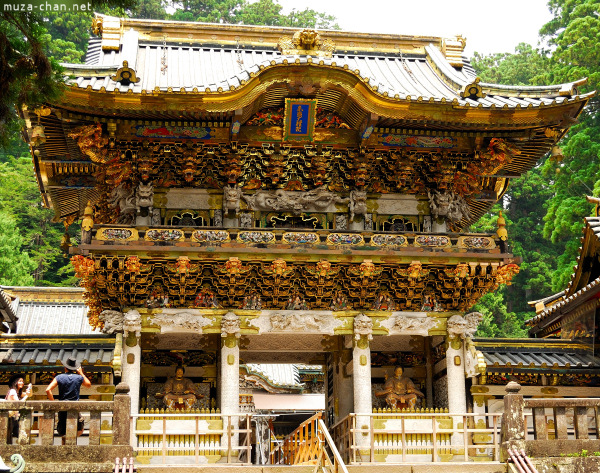 They are known as Zuijin (or Zuishin), name originally used for the bodyguards of the Emperor of Japan.
They are represented wielding bows and arrows and wearing costumes from the Heian period.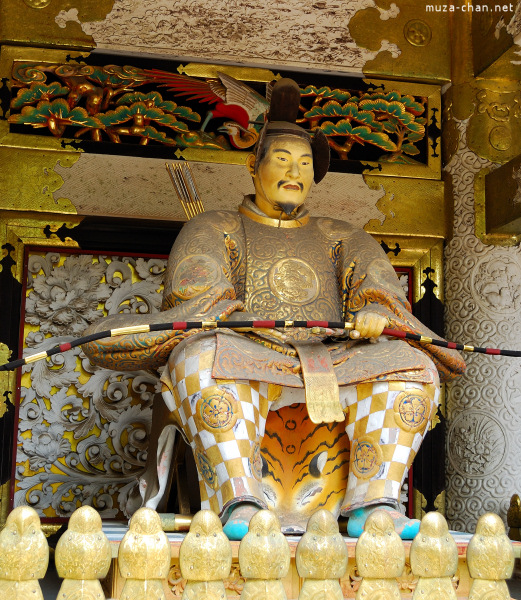 More photos from Toshougu Shrine, Nikko in Japan Photo Gallery.