Near Senso-ji, on the back of the Asakusa Shrine, there is a small, little known Inari Shrine. It was erected in 1854 and, unlike the Senso-ji Complex that was rebuilt after the bombardments from 1945, the Hikan Shrine is still in its original form.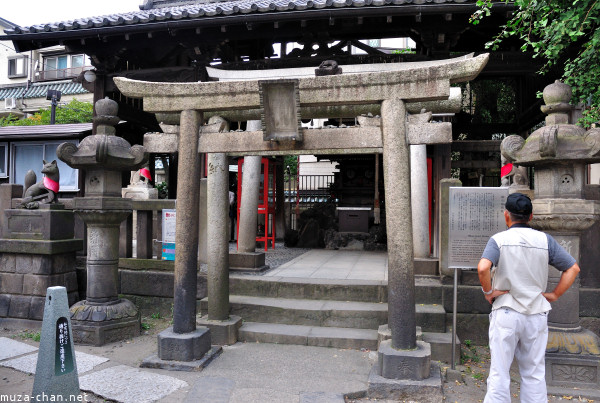 It is approx. 1.5 meters by 1.4 meters…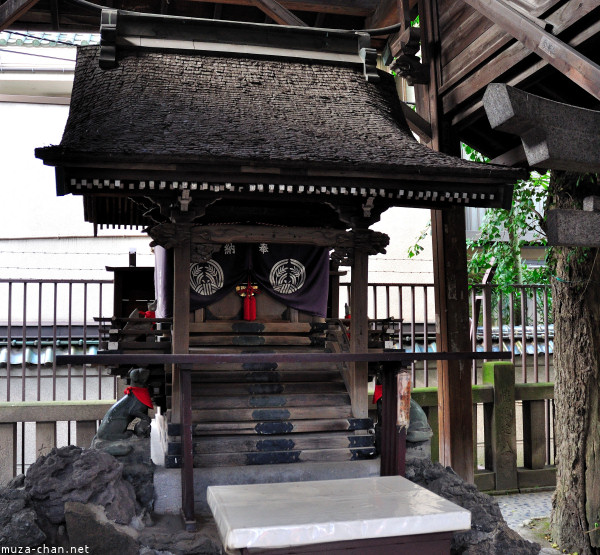 … and it is protected under a covering roof: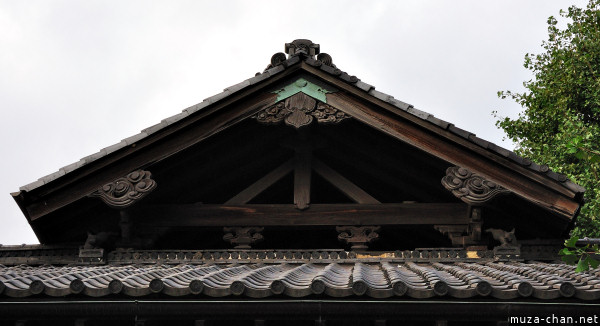 The Shrine name's origin is not clear, but "hikan" can have the meaning of "success in life".
The Shrine's construction is related to a beautiful story of love and faith:
Shinmon Tatsugoro was the leader of the 10th division of the local Fire Brigade. When his wife became seriously ill, he went and prayed for her at the Fushimi Inari-taisha in Kyoto, the head Shrine of Inari.
Soon after, his wife recovered and to show his gratitude, the next year, Shinmon Tatsugoro built this Inari Shrine.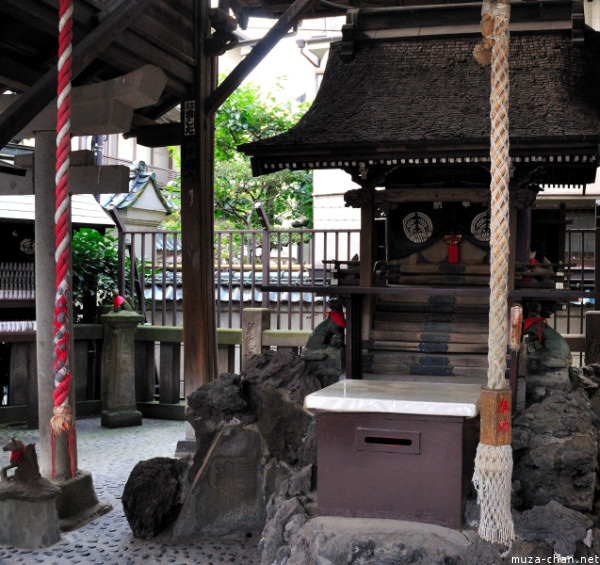 More photos:
The two kitsune guardians: the male…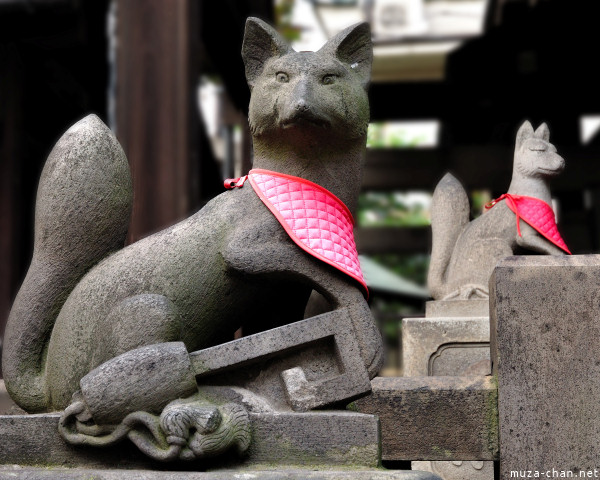 … and the female (with a cub)…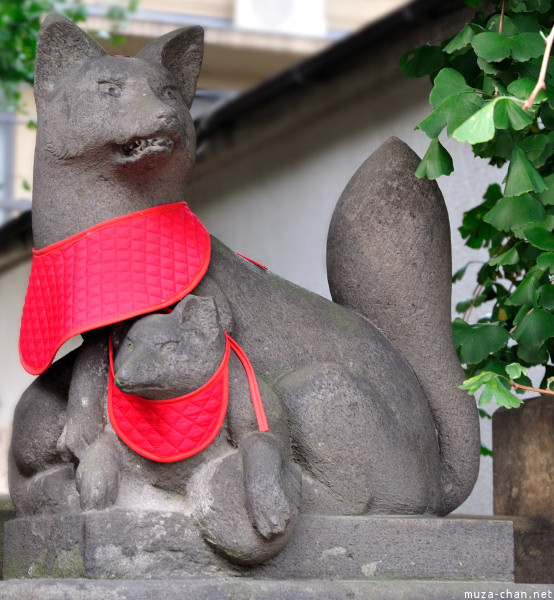 … and hundreds of small kitsune statues, offerings brought by pilgrims: