In Tokyo, at the Tomioka Hachiman Shrine, there is a statue of Ino Tadataka (1745-1818), who made the first map of Japan using modern surveying.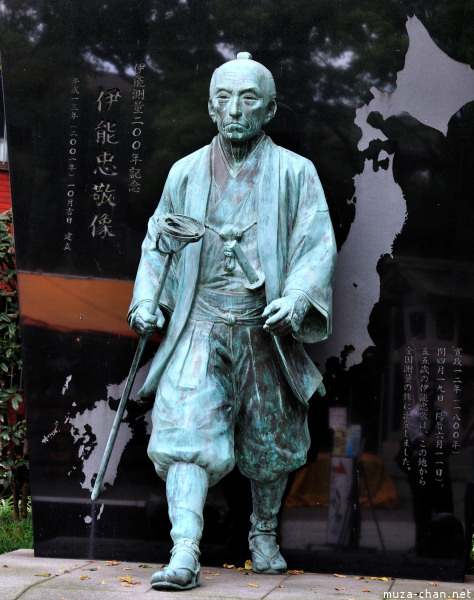 His story is very interesting, because he wasn't a science man, he was a trader. Only at the age of 50 years, after moving to Edo, he was able to study mathematics, astronomy and geography, as student of astronomer Takahashi Yoshitoki. After 5 years of study, the shogunate allowed him to make his first topographic measurements, but on his own expense.
During the 17 years of work on his project, he was able to survey the entire coastline of Japan and some inland areas, covering over 34,000 km.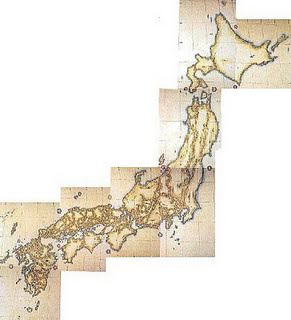 Image via: Takeshi
His map, Dai Nihon Enkai Yochi Zenzu (大日本沿海輿地全図 Maps of Japan's coastal area), made at a scale of 1:216.000, finished and published after his death, remained the official map of Japan for almost a century.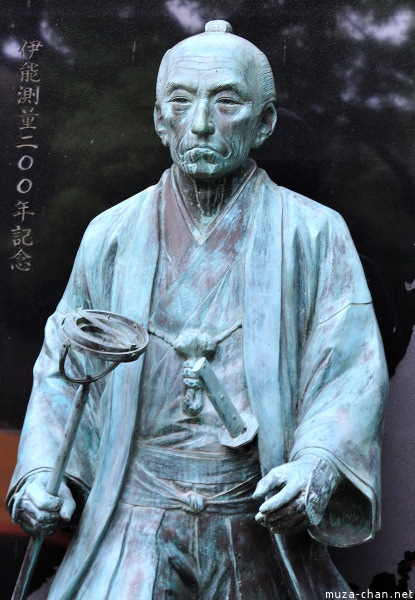 More information: