The main role of the relief drawings from the manhole covers is to prevent wheel slipping and potential accidents, especially when the metallic surface is wet.
However, only in Japan, the manhole covers (manhoru) gained an ornamental role, with drawings so varied and beautiful that they generated a… manhoru mania!
Since sakura is one of the Japanese symbols, encountered virtually everywhere, it could not be missing from the manhole covers.
I photographed one in the Ueno Park…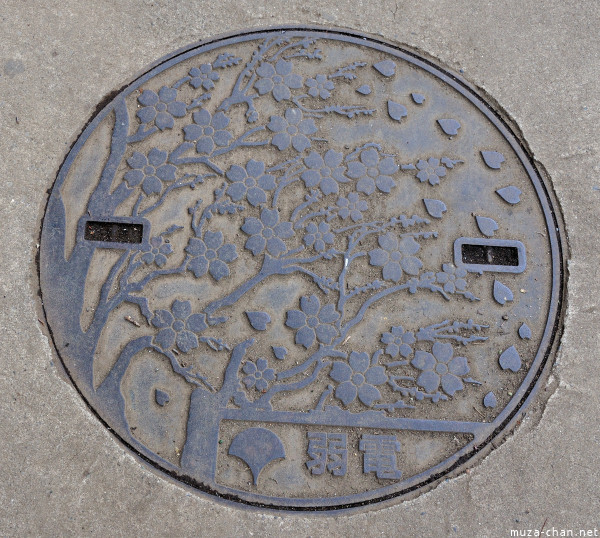 … and another in Asakusa…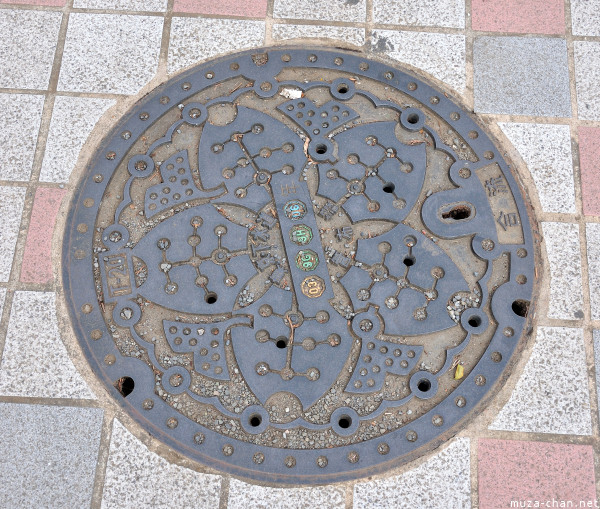 … Osaka Castle and sakura flowers…
Click on photo for higher resolution: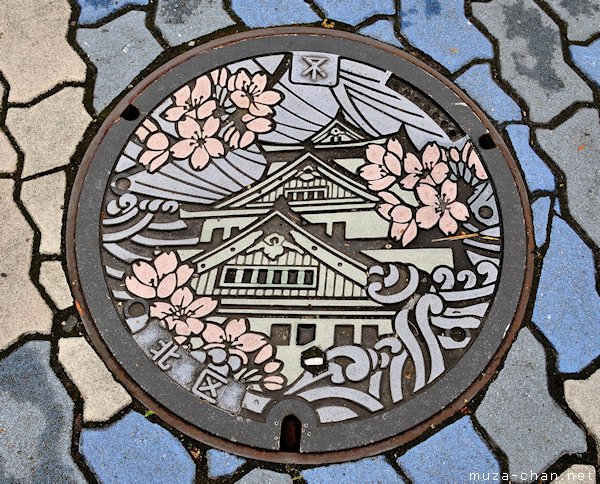 Osaka Castle Manhole Cover, Osaka
… Inuyama Castle and sakura flowers…
Click on photo for higher resolution: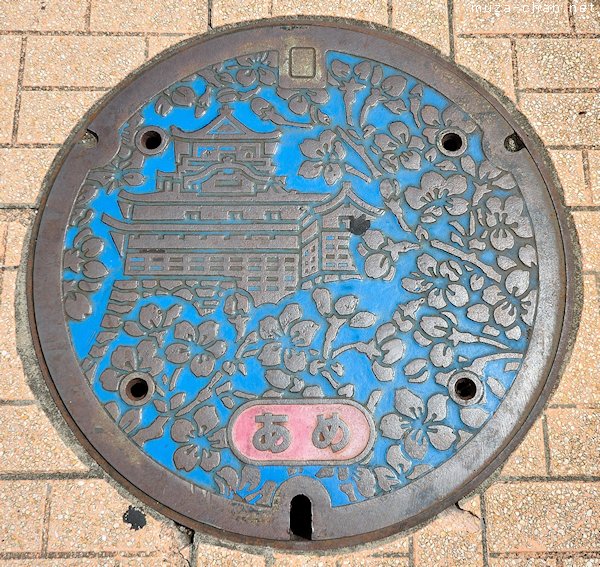 Inuyama Castle Manhole Cover, Inuyama
… Nara deer and sakura flower
Click on photo for higher resolution: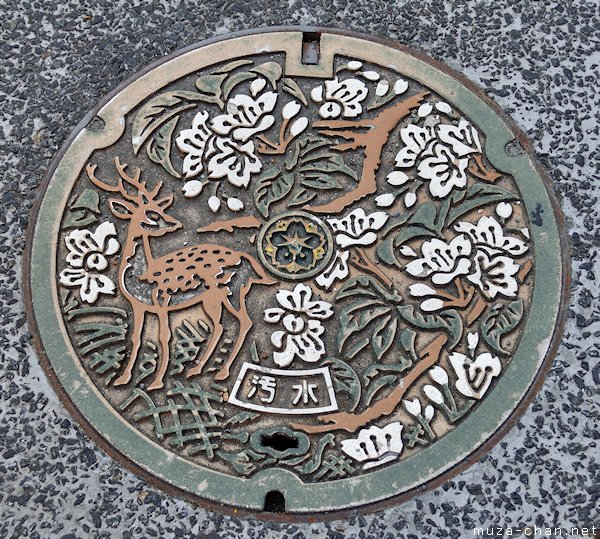 Nara deer Manhole Cover, Nara