There are many stories about the origins of Maneki Neko, the well known Japanese statue. Here's, in my opinion, the most beautiful of them all:
At the begining of the Edo period, on the place where today is located the Gotokuji Temple, it was a small temple where a very poor monk lived, accompanied only by his cat, named Tama.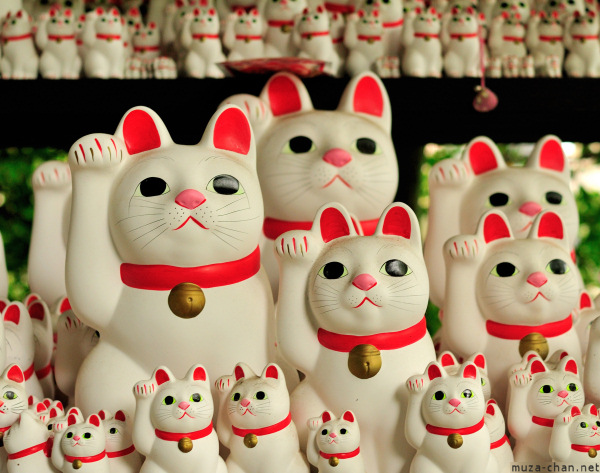 One day, a noble man, according to some writings Ii Naotaka from Hikone, was returning from hunting and, caught in the rain near the temple, took refuge under a nearby tree.
After a while, he observed a cat sitting in front of the temple's entrance, beckoning him to enter. Surprised, the noble moved towards the cat and immediately the tree was struck by lighting.

As a gratitude for having its life saved, the noble became the temple's patron, and the temple soon became prosperous.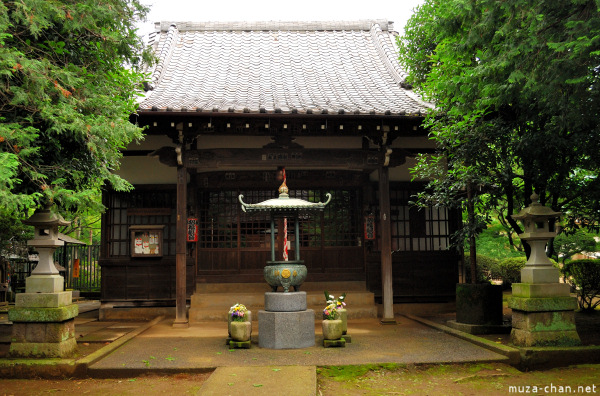 After the cat died, it was buried in the Temple's cemetery and the Maneki Neko sculptures were made to honor the magical cat.
Maneki Neko are charms for good luck and prosperity, as Tama brought to the small temple. According to some sources, since then, Maneki Neko has been considered an incarnation of the Goddess of Mercy, the deity who watches over and protects people.
The temple was renamed Gotokuji Temple in 1697 and today there are hundreds of Maneki Neko, of various sizes, brought by people praying for business success, but also for their lost or sick cats.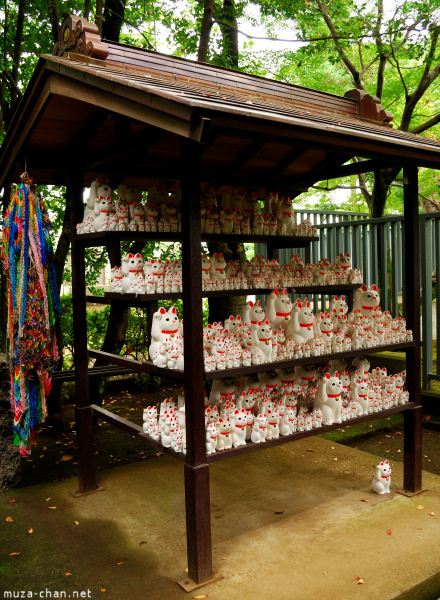 Of course, I bought myself a Maneki Neko, which I'm keeping on my desk. :)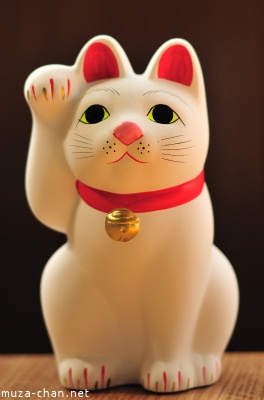 More photos with Maneki Neko from the Gotokuji Temple:
Follow up: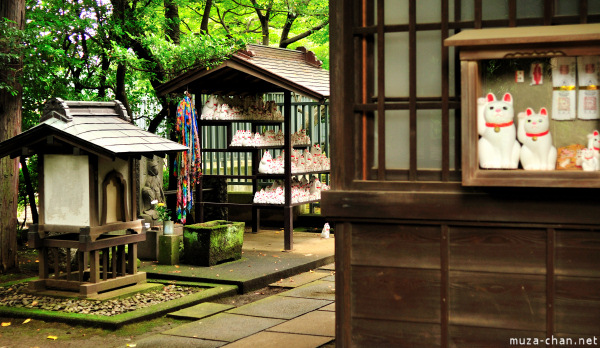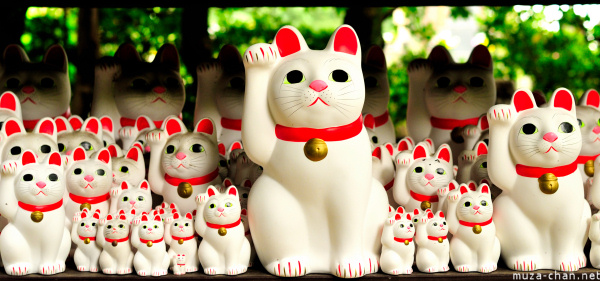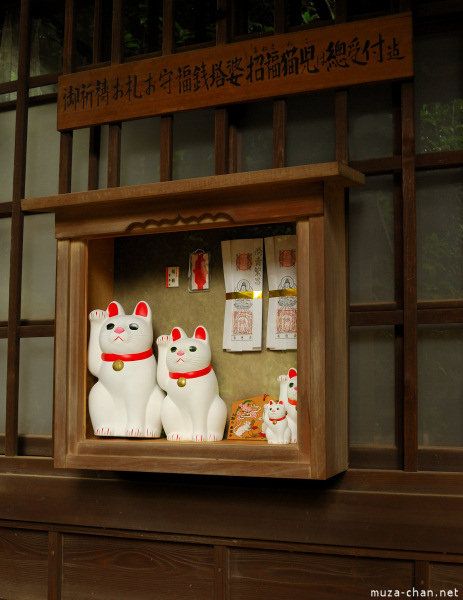 The Temple is located in Setagaya-ku: