In Japan, old and new are joined not only in architecture, but also in the dressing style. One of the main aspects I love about Japan is the fact that it is one of the few modern countries where the traditional dressing is still "trendy".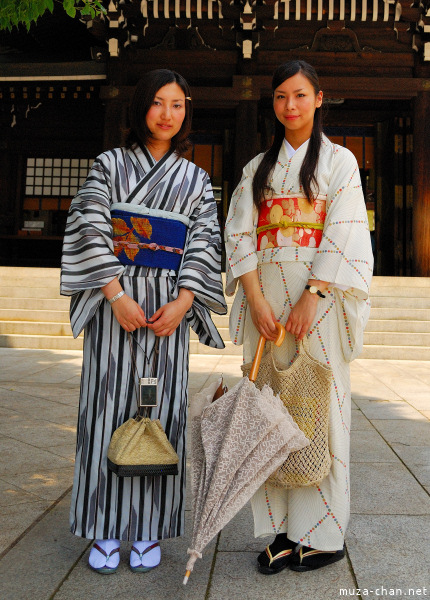 Of course, it's not very surprising to see older people traditionally dressed, and I have met many ladies dressed in kimono, walking on the streets of Asakusa.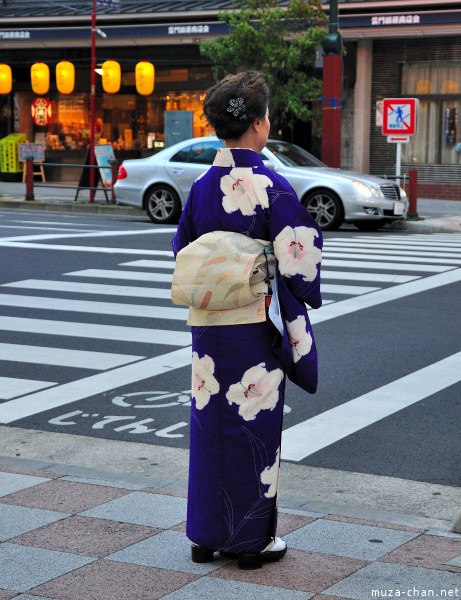 What is amazing is how much the Japanese young generation is fond of the traditional dressing.
Yukata is a summer kimono, made of cotton or synthetic fabric, with brigh colors and various patterns. During the Heian period, the nobles wore yukatabira (yu - bath and katabira - under clothing) after taking a bath. In time, the term shortened to yukata.
Later, the wariors also started to wear yukata, and during the Edo period, when the public baths become very popular, the yukata became widely worn by the public.
Today, since the late 90's, the popularity of the yukata is steadily rising.
Dressed in yukata, all the Japanese girls become beautiful and they have a certain charm, delicacy and elegance. I always felt the need to take pictures with them…
I met them at Shrines and Temples…
Follow up: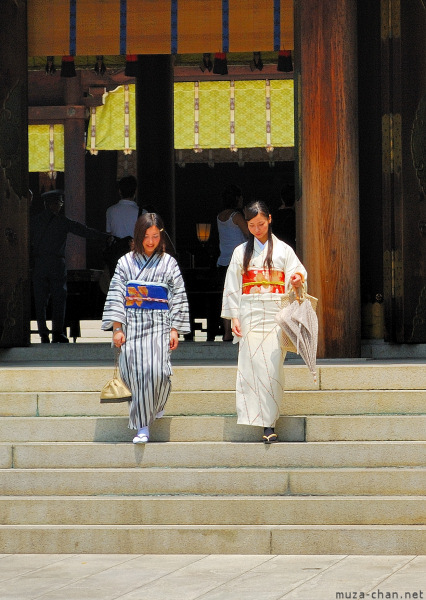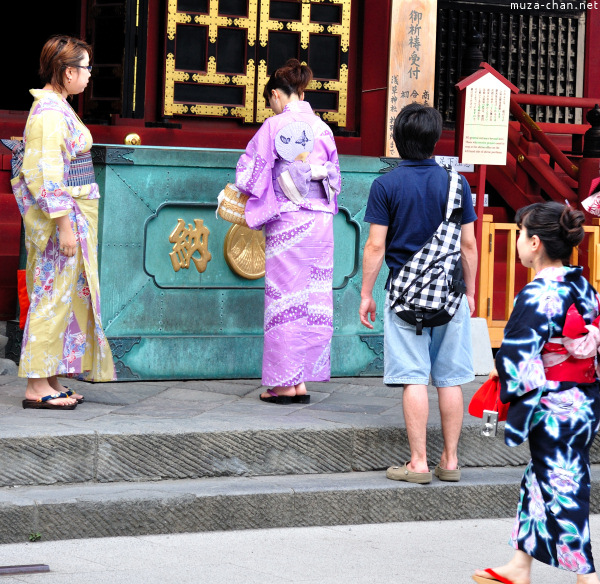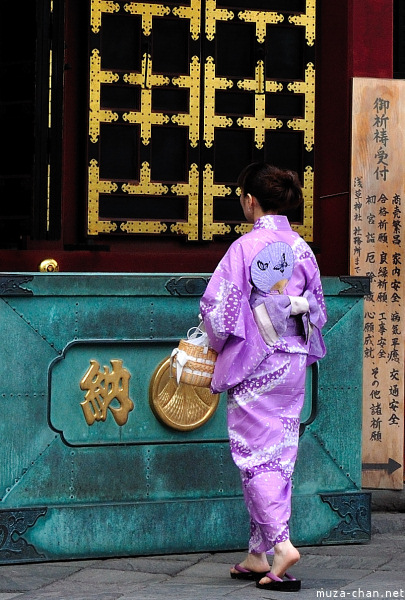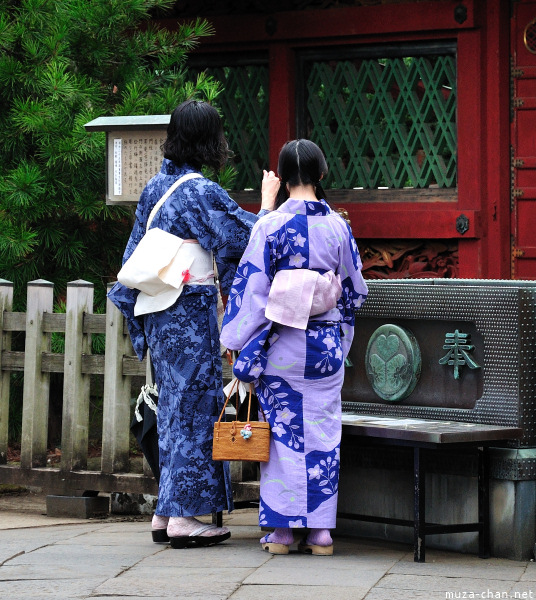 …at bon odori festivals…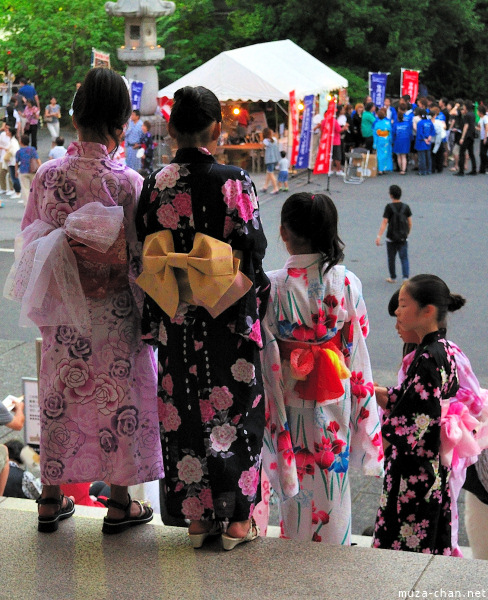 … in parks…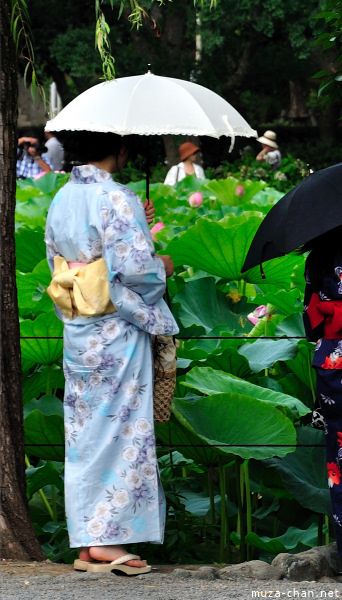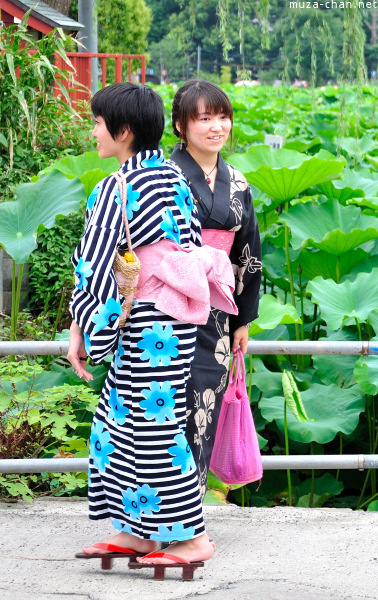 … or in shopping centers…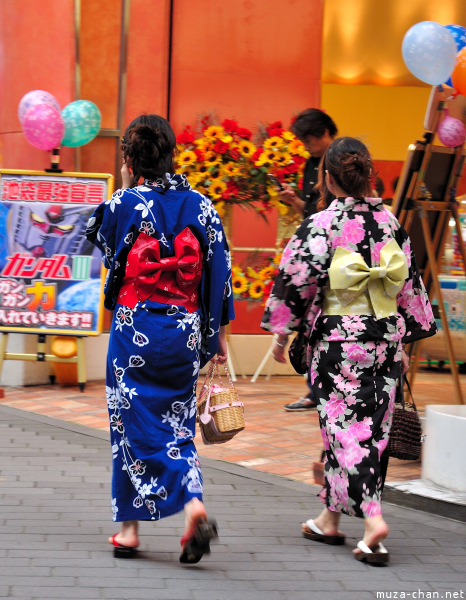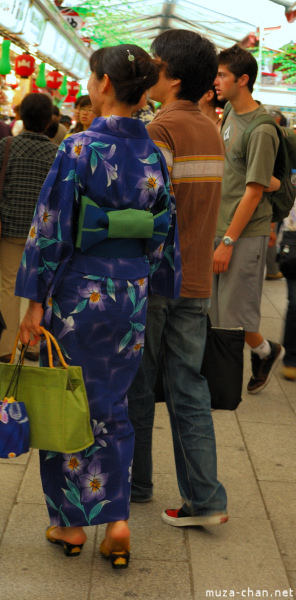 But the strongest experience was at the Edogawa fireworks festival, where, starting in the train and continuing on the street, I was literally surrounded by hundreds of girls, all wearing beautiful multicolored yukatas…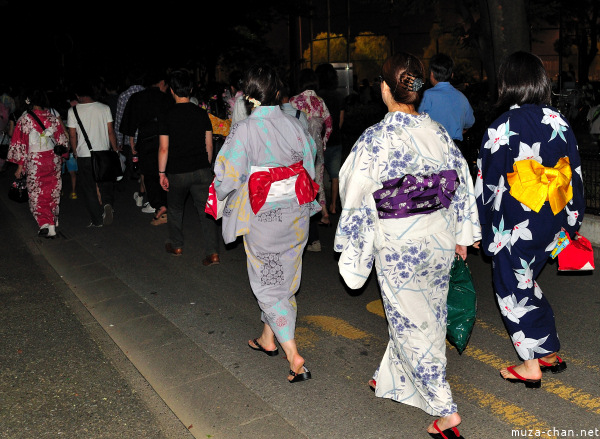 I like the way they're wearing the fans attached to the obi…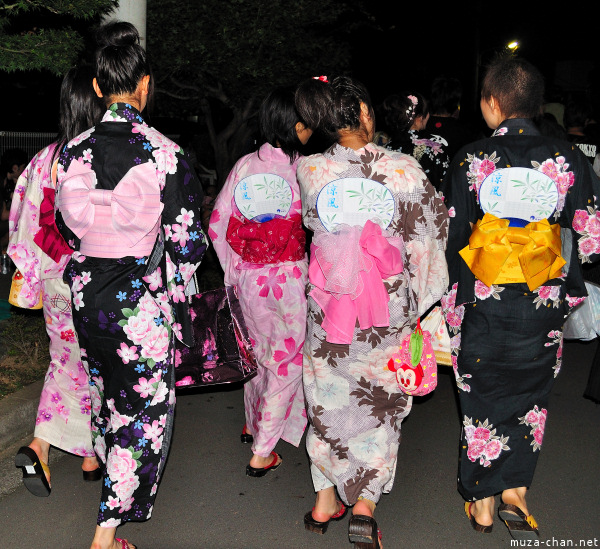 A pair of geta beautifully enhances the effect…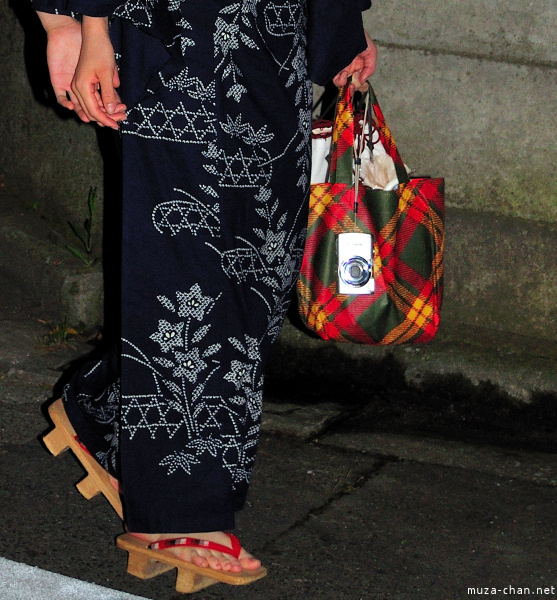 … and can be accessorized with a modern bag…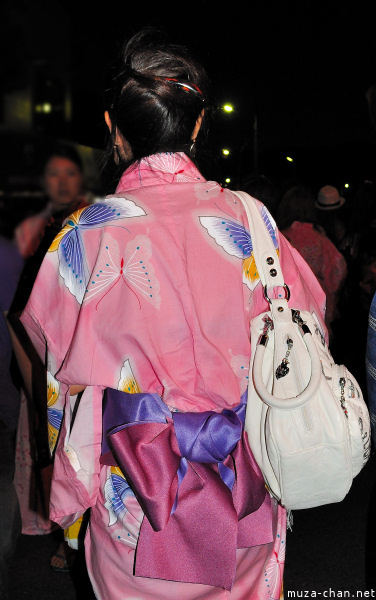 Definitely, the next year, I will also be dressed in yukata! ;)