During the Edo Period, there were two types of schools in Japan: terakoya, "temple schools" founded by Buddhist temples, and hanko, "han schools" established by the local domain government.
Generally, terakoya were teaching reading and writing, counting with the abacus and some history and geography, being frequented by the children originating from the merchant, farmer and artisan classes of society. Hanko were actually samurai schools, educating the children of the samurai class, so they were also teaching Confucianism, astronomy, medicine and music, plus military training.
The largest hanko of the Edo Period was located in Mito, Ibaraki (about 125 km from Tokyo) and, although the school was closed after the Meiji Restoration, its beautiful complex of buildings survived until today and it is open to visitors.
Click on photo for higher resolution: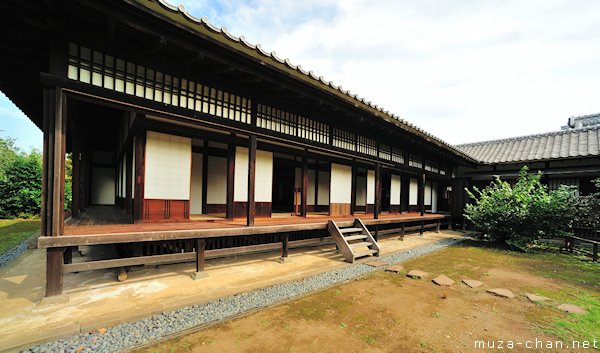 Kodokan, Mito
If you want to license my photos for commercial use, please
contact me
EXIF Info:
| | |
| --- | --- |
| | Nikon D700 |
| | Lens: 14mm F/2.8D |
| | Focal Length: 14mm |
| | Aperture: F/7.1 |
| | Shutter Speed: 1/640s |
| | ISO Sensitivity: ISO 400 |
| | |
| --- | --- |
| | Yesterday's Japan Photo: |