The entrance to the Imperial Palace East Gardens is made through the Ōtemon (meaning the "Great hand gate"), near the Otemachi Subway Station.
The original gate was destroyed in 1657 by the Great Fire of Meireki. It was rebuilt one year later and destroyed again by the Great Kanto Earthquake in 1923. It was rebuilt again, partially destroyed during the World War II and the present day gate was made in 1967.
A little known fact is that a very famous samurai, Date Masamune, the "one-eyed dragon" (dokuganryū), was personally in charge of the construction of the original gate.
Click on photo for higher resolution: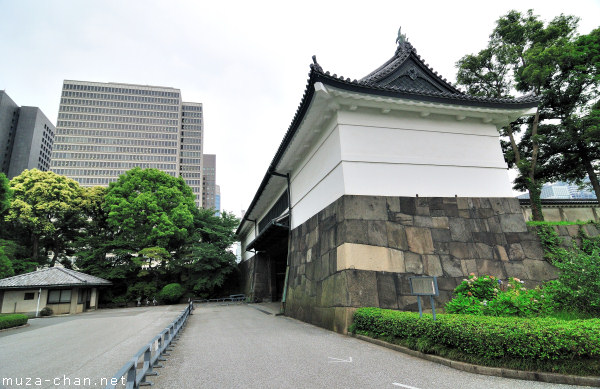 Ōtemon Gate, Imperial Palace, Tokyo
If you want to license my photos for commercial use, please
contact me
EXIF Info:
| | |
| --- | --- |
| | Nikon D300 |
| | Lens: 12-24mm F/4G |
| | Focal Length: 12mm |
| | Aperture: F/6.3 |
| | Shutter Speed: 1/320s |
| | ISO Sensitivity: ISO 400 |
| | |
| --- | --- |
| | Yesterday's Japan Photo: |