On the left side of the entry to the Toshougu Shrine from Ueno, you can find a huge stone lantern, one of the biggest in Japan (next to the one from the Nanzen-ji Temple in Kyoto and the one from the Atsuta Jingu Shrine in Nagoya).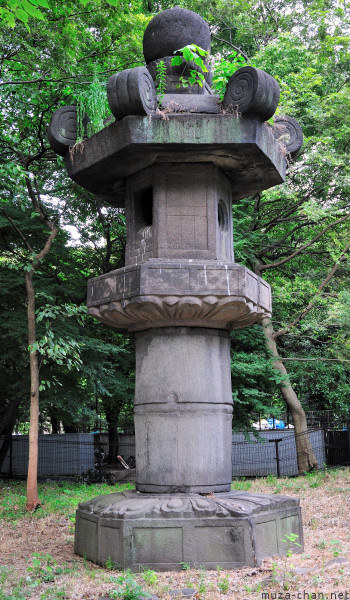 The lantern is 6 meters tall and the perimeter of the capping is 3.6 meters. Because of its huge size, it is called Obake-Doro (Monster Lantern).
It was donated as a gift to the Toshougu Shrine by Sakuma Daizennosuke Katsuyuki in the year 1631.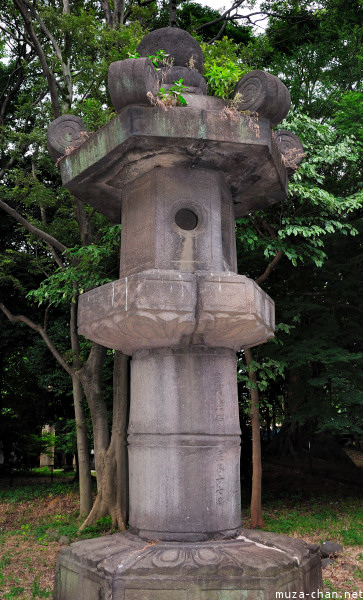 Unfortunately, unlike the neat looking copper lanterns placed inside the Temple's courtyard, Obake-Doro is left untidy. Several plants managed to dig roots in the cracks of the stone… and inside there's even a bird's nest…