As you already know, I like modern buildings, with unusual or daring designs, and for this reason Odaiba is one of my favorite places.
Actually, even the first building ever built in Odaiba, in 1974, had an unusual design: Fune no Kagakukan (Museum of Maritime Science).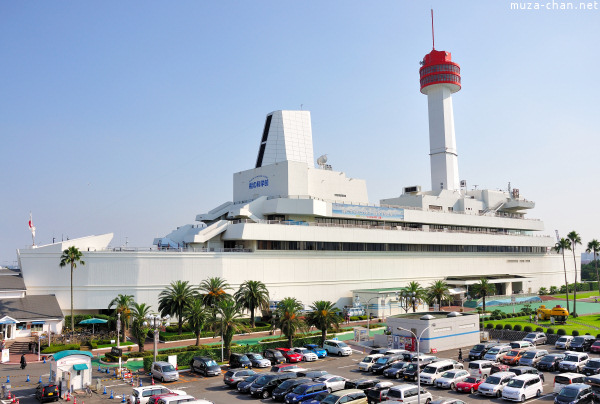 The building's architecture was inspired after the famous luxury liner Queen Elizabeth II.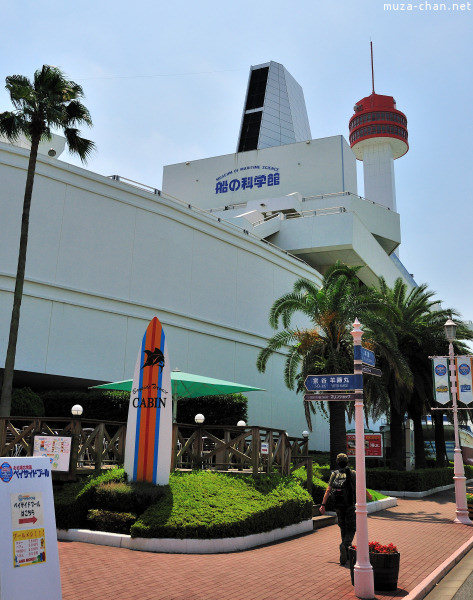 The Museum of Maritime Science is a marine and nautical culture museum, I enjoyed a lot the descriptions and the history of ships and even a ship handling simulator. ;)
The ship's funnel is actually an observatory, offering a superb view: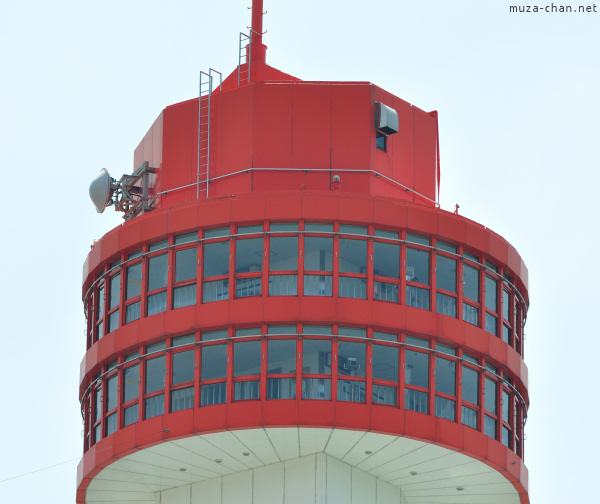 Some of my Gundam photos were taken from here: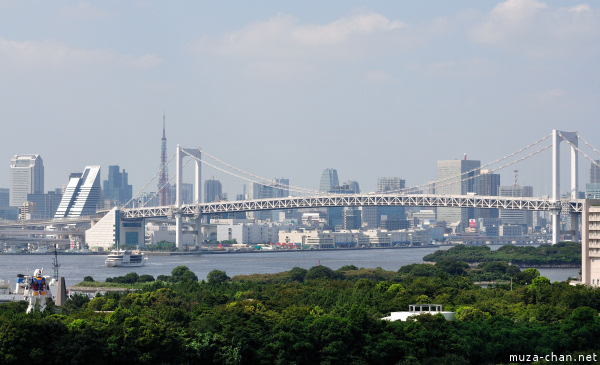 View towards the Tokyo Bay: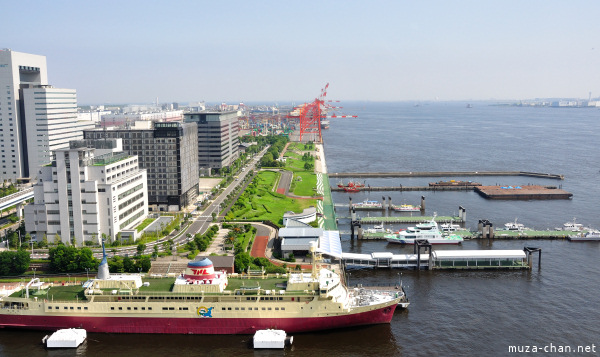 View towards Odaiba: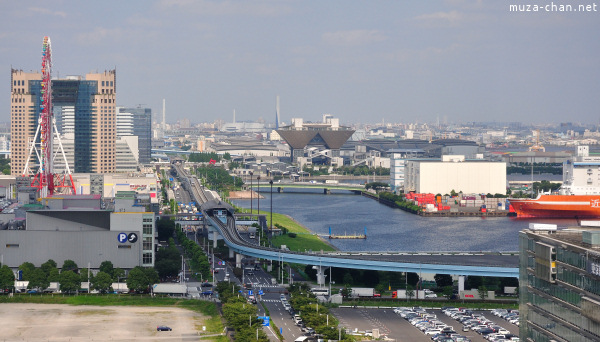 And here's the Google Maps/Street location:
More information about the museum on the Fune no Kagakukan webpage.