In Ueno, at the Kan'ei-ji Temple, I discovered a strange and beautiful monument, especially for the message it sends.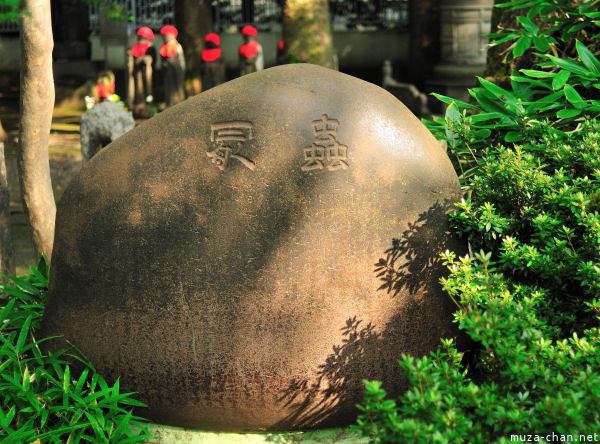 The monument, called Mushizuka, was realized from an unprocessed rock, in 1821, to fulfill a request of Sessai Masuyama, Lord of Ise Nagashima.
The purpose of Mushizuka is to console the spirits of the insects that had died after being used as models for his drawings!
Sessai Masuyama learned the art of realistic drawing from a Chinese master, Shin Nappin, renowned for drawings of flowers and birds. The collection of insects drawings created by Sessai Masuyama, Chuuchi-jou (A drawing block of sketches of insects) is well-known and appreciated.