Probably the most famous line of the JR East railway company, the Yamanote line - Yamanote-sen 「山手線」 is a local trains circular line connecting all the important centers of Tokyo.
Technically, the Yamanote line is only the stretch running from Tabata to Shinagawa. The reason is that, historically, Yamanote was the name given to the land west of the Imperial Palace and when it was inaugurated, in 1885, the railway was located approximately on the line separating the Yamanote and Shitamachi areas. The full Yamanote loop was completed in 1925 and today it includes 29 stations, with the last one added in 1971, the Nishi-Nippori.
However, I just learned today that a new project was started, which will add to the line the 30th station, located between Shinagawa and Tamachi. The new station, planned for 2013, will be located approx. 1 kilometer away from Shinagawa (the distance between Shinagawa and Tamachi is 2.2 kilometers) and it will be part of a new office and commercial development.
Click on photo for higher resolution: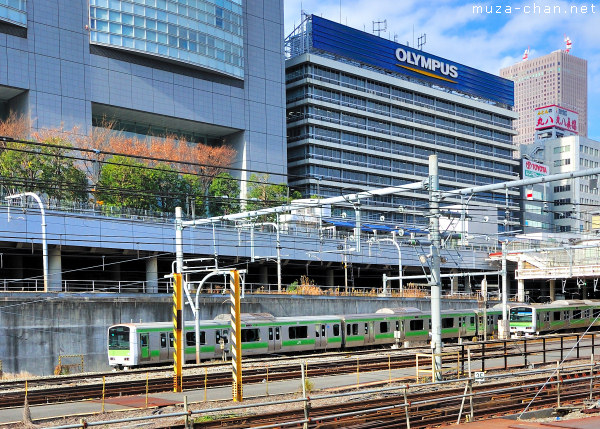 Yamanote train, Shinjuku Station, Tokyo
If you want to license my photos for commercial use, please
contact me
EXIF Info:
| | |
| --- | --- |
| | Nikon D90 |
| | Lens: 8-16mm F/4.5-5.6G |
| | Focal Length: 16mm |
| | Aperture: F/5.6 |
| | Shutter Speed: 1/500s |
| | ISO Sensitivity: ISO 200 |
| | |
| --- | --- |
| | Yesterday's Japan Photo: |