On December 31 at midnight, the New Year is welcomed in Japan with 108 bell chimes, during the Joya no Kane ( 除夜の鐘 ) ritual taking place at the Buddhist Temples.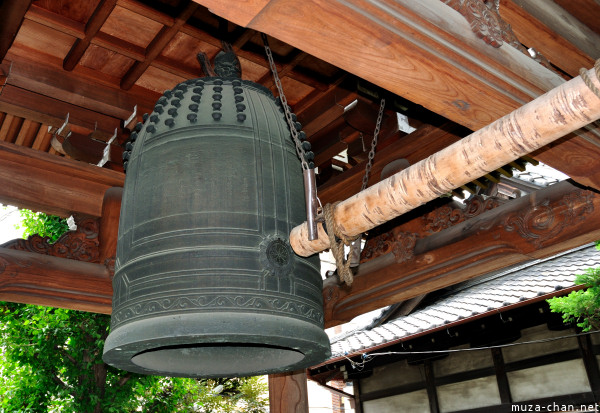 Why 108 bell chimes?
108 is a sacred number in many religions and you can enjoy a lot of meanings and coincidences regarding the number 108.
According to Buddhist beliefs, 108 is the number of passions and desires entrapping us in the cycle of suffering and reincarnation. So, the 108 bell chimes symbolize the purification from the 108 delusions and sufferings accumulated in the past year.
While this sounds quite gloomy, the Japanese New Year bell ringing ritual it's actually an enjoyable experience, and the best place to watch Joya no Kane is the Chion-in Temple in Kyoto.
The bell from the Chion-in Temple, cast in 1633, is the heaviest in Japan (74 tons) and a number of 17 monks are required to ring it properly at the New Year ceremony!
Let's watch an excellent recording from this event, and… Happy New Year! :D
Chion-in Temple in Kyoto Bell Ringing New Year's Eve 2008 from Jason Collin on Vimeo.