This month marks 2 years since my on-line projects started, and since I wrote my first Japan travel article. Since then, I received a lot of questions, ranging from personal information about myself to questions about the site's content, Japan blogging, Japan travel tips and photography advices.
This is not necessarily an FAQ, but it does answer to some of the most frequent inquiries about me and this site.
Why blogging?
There are many reasons why people maintain blogs, the passion for a certain domain, the desire to communicate or just the desire to earn some money…

Me? I do have a passion to share and I do feel I have something to say… :)

About what?
A friend calculated that since I started working on this website, I lived in Japan approx. 8% of my life. Is this much or little? If you ask my family and friends, it's a lot. I agree that it's a lot more than a normal traveler spends in a foreign country… but if you ask me, this is just the beginning.
I want to share with you my travels through Japan and my readings about this wonderful culture, to see Japan through my eyes, from the temples and shrines…

Muza-chan, Daibutsu, Kamakura

… to the cities and people of Japan, from places filled with history and spirituality, to the the modern Japan with skyscrapers and pop culture.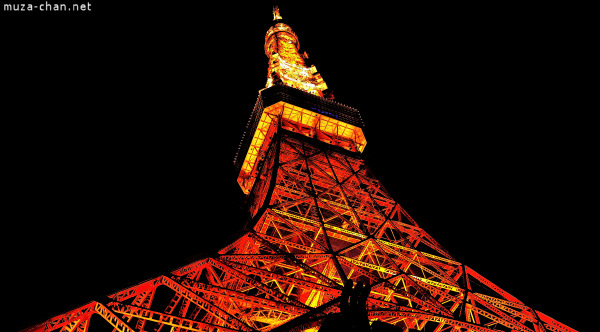 Tokyo Tower
There are many clichés about Japan and a huge amount of generalizations. And to my surprise, many people love to read cliché stories… I won't dwell into this.
I just try to share with you the Japan I have seen and experienced, with its contrasts, a world old and young at the same time.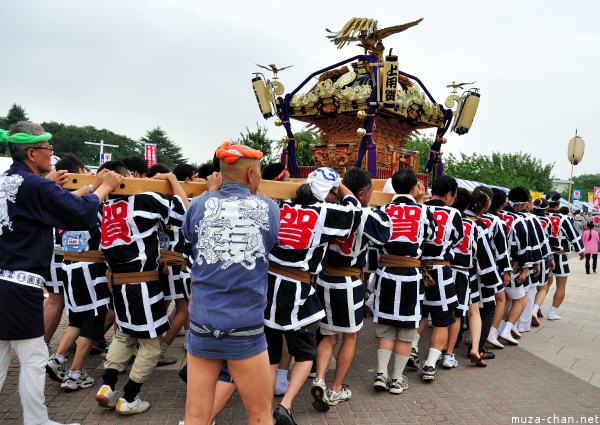 Setagaya Summer Festival
Why Japan?

Like other people feel attracted by Africa, Egypt, Tibet, China, India or Mexico, so I was attracted, long time ago, by Japan. When I arrived for the first time in Japan, in a country where I didn't knew the language, I was surprised to feel… "home". Since then, every time I traveled in Japan, that feeling returned and until now, I still cannot explain it.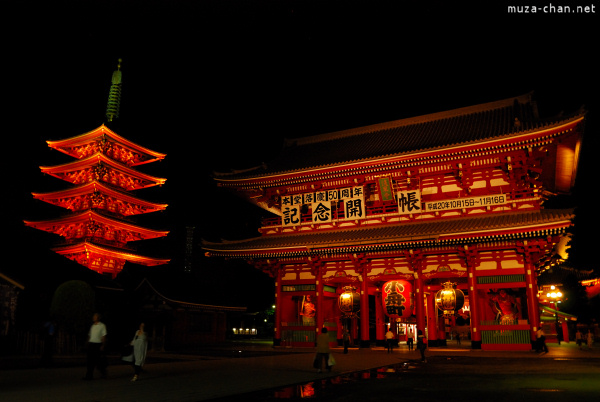 Hozomon Gate at Senso-ji Temple
Truth to be told, long time before my first Japan travel, I had a lot of connections with Japan, on various domains, from ukiyo-e to music, from zen readings to history lessons (especially the Feudal Japan and the WWII period), from practicing martial arts to Reiki and from watching the old Kurosawa movies to the manga/anime culture…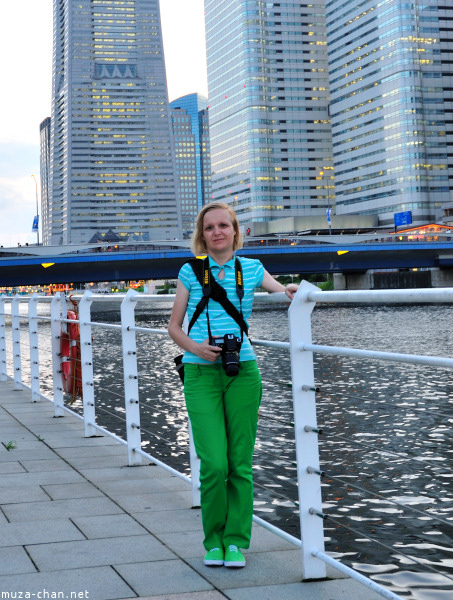 Muza-chan, Minato Mirai, Yokohama
Since adolescence, I studied with passion the folklore, the cultures and traditions of various nations, I was fascinated by the old civilizations, their myths and the history of the religions. I discovered relatively late the Shinto and the Japanese Buddhism, mainly because my favorite writer, Mircea Eliade, didn't covered the religion from Japan. But after I've discovered it, I was fascinated by Shinto.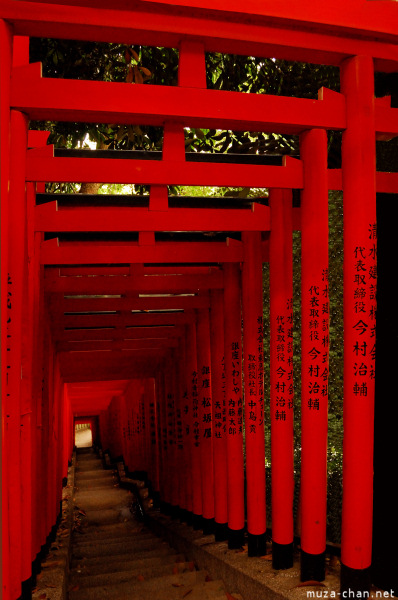 Torii at Hie Shrine, Asakasa
So, I will return to the Land of Rising Sun as often as possible, to continue all this…
So, if you happen to see in Japan a blond girl holding a Nikon D90 camera decorated with a Japanese lucky charm, that could be me… :)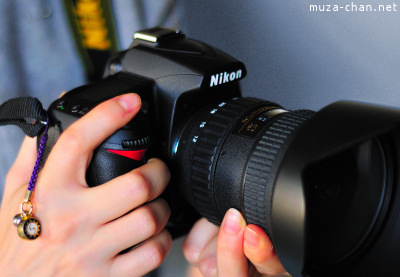 Is this site successful?

Someone asked me "can you have success with a cultural website?". Oh, yes!

Muza-chan`s Gate to Japan reached last month over 180000 visits, with over 1340000 page views and with an average of 5881 unique daily readers, reading 43513 pages per day!

On the other hand, photos from this website have been and will be featured in books published in Taiwan, Germany, Switzerland, Austria and the Netherlands…

And there are just 8 months since I started writing in English, so this site is still quite young…

I want to thank to all my readers for their useful and interesting comments and for their support and encouragement I received (from some of them even daily), that brings me a lot of joy.

Arigatou gozaimasu! I couldn't have done all this without you!