Today almost everybody knows (and loves) sushi, and there are many places in the world where you can sample many types of sushi. But a little known fact is that sushi appeared more than 1,300 years ago as a fish meat preservation method.
It was quite different from what we know today, because the raw fish meat was covered in rice mixed with rice wine and was left to ferment. At the time of consumption the rice was thrown away and only the fish was consumed.
The first version of sushi as we know today appeared during the Edo period, in the capital city of Edo, in the form of nigiri-zushi, raw fish placed on shaped rice.
Click on photo for higher resolution: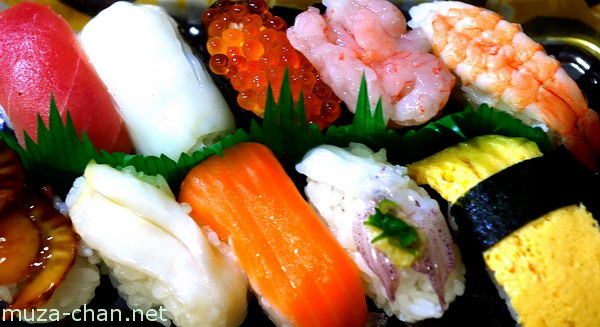 Sushi
If you want to license my photos for commercial use, please
contact me
EXIF Info:
| | |
| --- | --- |
| | Nikon Df |
| | Lens: 24-70mm F/2.8G |
| | Focal Length: 54mm |
| | Aperture: F/3.5 |
| | Shutter Speed: 1/60s |
| | ISO Sensitivity: ISO 2000 |
| | |
| --- | --- |
| | Yesterday's Japan Photo: |