On the Zuishin-mon gate of the Kanda Myojin Shrine there's an unusual ornament that caught my attention, a tethered horse.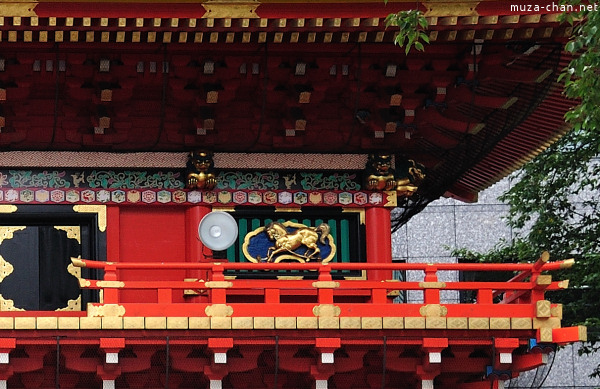 The tethered horse is Taira no Masakado's emblem, a famous and respected hero, a samurai who lived during the Heian period, who rebelled against the central government of Kyoto.

After his death, the head of Taira no Masakado was separated from his body and moved somewhere near the shrine's current location and later was enshrined in the Kanda Shrine.
Today, Taira no Masakado is one of the three kami enshrined in Kanda Myojin Shrine, together with Daikokuten and Ebisu. It is believed that his spirit watches over the surrounding area.