One of my favorite Shinto Shrines is the Goryo Jinja, located approx. 2 kilometers from Kamakura Station.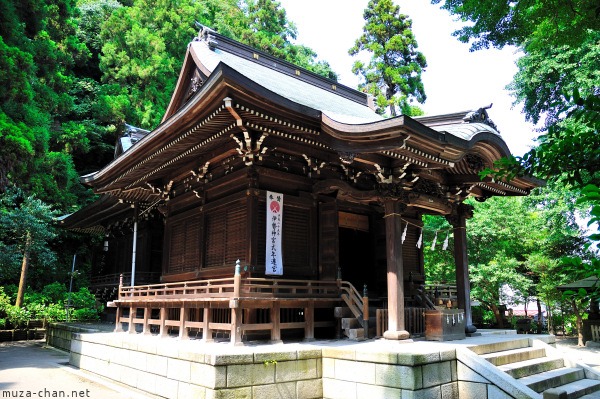 The Shrine is dedicated to the spirit of a samurai with an impressive courage, Kagemasa (Gongoro) Kamakura, from the Taira clan.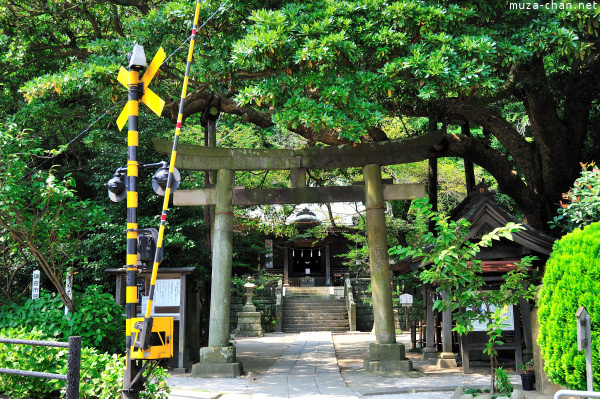 A symbol from the Shrine that caught my attention, a pair of fletchings represented on the roof, is related to an impressive story taking place in the year 1085, during a battle from the Gosannen War.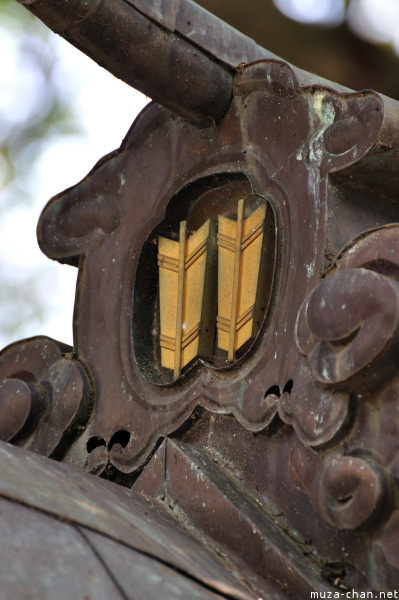 Kagemasa was only 16 years old when he participated on a battle. During the battle, he was hit by an arrow that pierced his left eye.
However, the samurai continued to fight, with the arrow stuck in his eye, until the battle was over.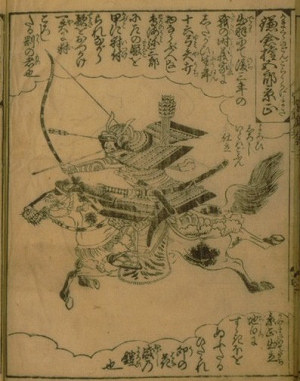 Image via Wikipedia
When he returned in the camp, another samurai tried to remove the stuck arrow by putting his foot on Kagemasa's forehead.
But, because being stepped on the face by foot was considered an insult, Kagemasa was angered, stopped him and accused him of rude behavior. His colleague apologized for his rudeness and the arrow was eventually pulled out in a different manner.
Kagemasa's bravery was highly praised as a role model for samurai and he even became a Kabuki hero.
To commemorate this story, the fletchings became the crest of the Shrine and that's why they appear on the roof.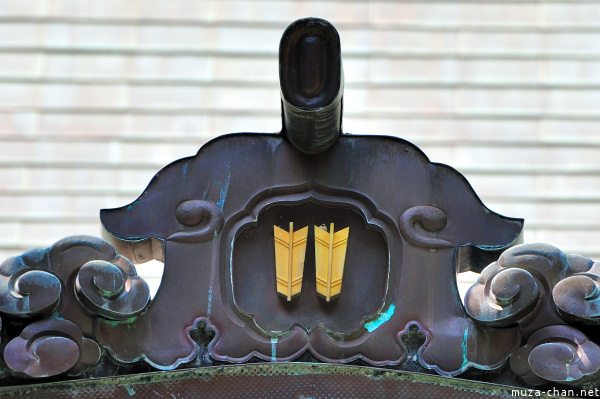 Inside the Shrine, there is a wooden statue of Kagemasa and his wife. Also, it is believed that the Shrine has powers of healing eye diseases.