We entered the month of December and the holidays are coming fast… I love winter holidays, Christmas trees, Christmas carols and cities decorated with Christmas lights…
and I love Santa Claus! :wave:
And… I like dressing up as Santa girl, so here's Muza-chan chibi-me dressed up in holiday clothes!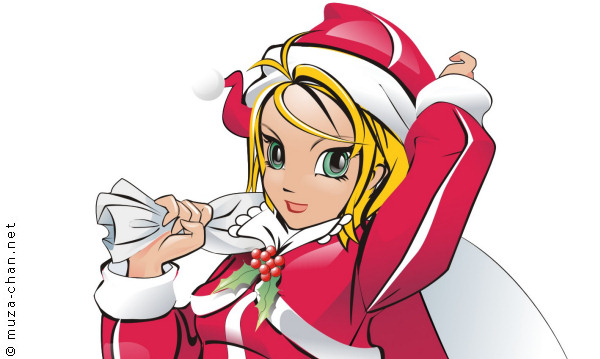 I hope her joy will be contagious and will bring you a drop of happiness throughout the holidays!