Not long ago, I wrote about the reduced lifespan of Japanese trains, approx. 15 years (7 Reasons Why Japanese Trains Are Different).
Perhaps the best illustration of this principle was the retiring from service of the 500 series Shinkansen, yesterday, after less than 13 years in the Nozomi service of JR West.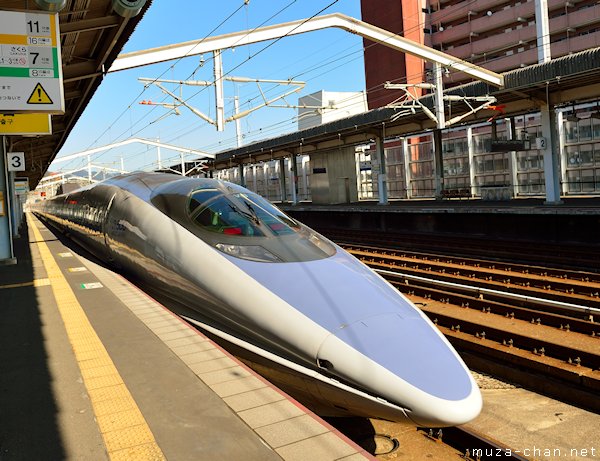 500 Series Shinkansen
Announced in 1994, the Shinkansen 500 series was built between 1995 and 1998, totalizing 9 train sets. The trains distinctive shape was based on a futuristic design made for Hitachi by the German designer Neumeister, back in 1990.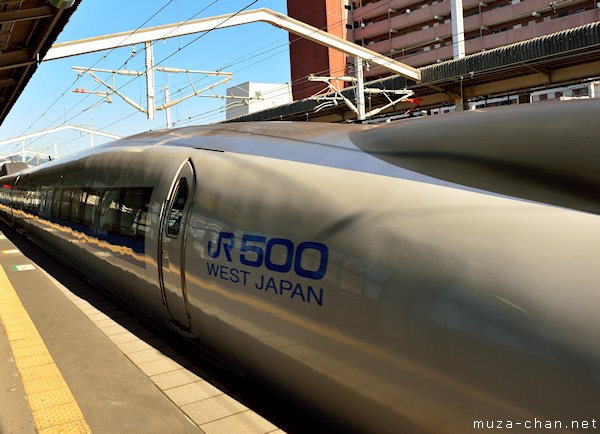 500 Series Shinkansen
The service started in March 1997 and although it was designed to be capable of 320km/h, the 500 series was operated at the maximum speed of 300km/h, on the Sanyō Shinkansen line and at "only" 275km/h on the Tōkaidō line.
Since this was the first train in the world to attain, in service, the top speed of 300 kilometers per hour (in 1997), I perfectly understand the fans who gathered yesterday in Tokyo, Osaka and other stations, to say goodbye to a marvelous piece of Japanese railway technology.
The Shinkansen 500 series will remain in operation as the slower Kodama service, between Osaka and Hakata.
Sayōnara!
Fans in Shin-Osaka Station: