After the Battle of Sekigahara, the warlord Date Masamune received permission from the shogun Tokugawa Ieyasu to move from Iwadeyama to Sendai, which was closer to Edo.
The new castle was named Aoba, after the name of the Aobayama mountain. It featured strong fortifications, but its main keep was never finished. The castle was dismantled, like many other castles, at the beginning of the Meiji period.
Today the site of the Aoba castle is marked by the stones of the old walls of the palace and by an equestrian statue of Date Masamune.
Click on photo for higher resolution: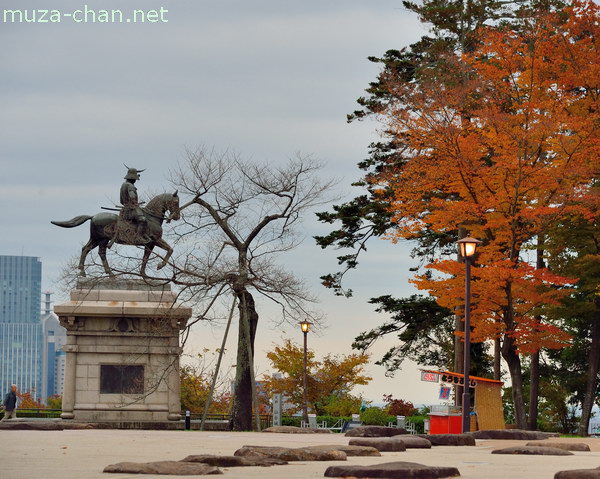 Sendai Castle Site, Sendai, Miyagi
If you want to license my photos for commercial use, please
contact me
EXIF Info:
| | |
| --- | --- |
| | Nikon Df |
| | Lens: VR 28-300mm F/3.5-5.6G |
| | Focal Length: 112mm |
| | Aperture: F/6.3 |
| | Shutter Speed: 1/800s |
| | ISO Sensitivity: ISO 1600 |
| | |
| --- | --- |
| | Yesterday's Japan Photo: |